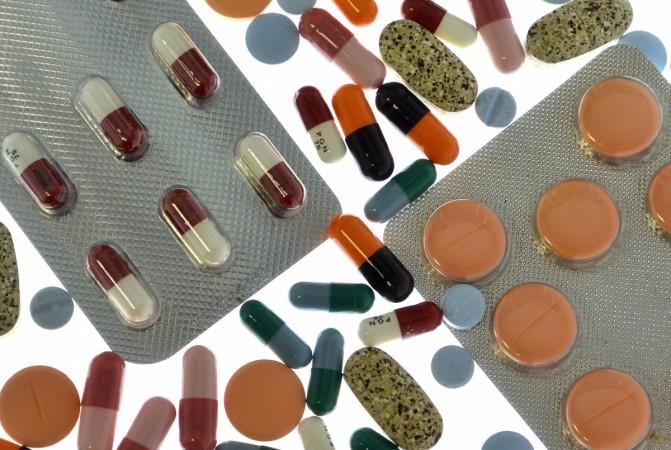 The Delhi High Court Monday took a tough stance against the central government, saying the Centre has been unable to control the regulatory bodies in the states. The Delhi High Court said the government's decision to ban nearly 344 fixed dose combinations (FDCs) was apparently taken as it could not take action against the pharmaceutical companies manufacturing such medicines with licenses from the state authorities, the Press Trust of India reported.
The Bench headed by Justice Rajiv Sahai Endlaw has now directed the government to produce a list of all the companies that have been granted licenses by the state and central government and also the ones that did not have the requisite licenses. The Delhi High Court has also extended the ban on the FDCs and decided to give a day-to-day hearing to the cases, according to the Bar and Bench.
Nearly 30 pharma companies had approached the Delhi High Court challenging the Centre's order to ban 344 FDCs. The Delhi High Court ordered a stay on the ban on FDCs or combination drugs, which include some popular brands like Corex, Phensedyl, Vicks Action 500 Extra and D-Cold.
"It appears that since you do not have power to control your state licensing authorities, you are taking this action. It all boils down to this that you have exercised this power as you do not have power to take action against those operating without valid license from the Drugs Controller General of India (DCGI)," Justice Rajiv Sahai Endlaw told the government, according to the PTI.
He expressed concern that there is a lacunae in the pharma regulatory system in India because the state regulatory bodies are not controlled by the Drug Controller General of India (DCGI).
The Delhi High Court had questioned the government on the sudden imposition of ban on combination drugs that have been in the market for the last 20 years.
The central government, represented by the Additional Solicitor General (ASG) Sanjay Jain, said since most of the licenses granted to the pharma companies manufacturing FDCs were given by the state governments, the Centre had to intervene and conduct a proper drug trial, according to the Bar and Bench.
He further said not all pharma companies manufacturing such drugs have obtained the requisite licenses. He added the primary concern was that FDCs lacked safety and efficacy, hence ban on such drugs was the only answer.
Advocate Kapil Sibal who represented Pfizer during the hearing said if the current quantities of drugs in the FDCs are not safe, then the government should specify the quantities of drugs in FDCs that could be safe.
The combination drugs or FDCs include two or more active pharmaceutical ingredients combined in a single-dosage form, manufactured and distributed in fixed doses.