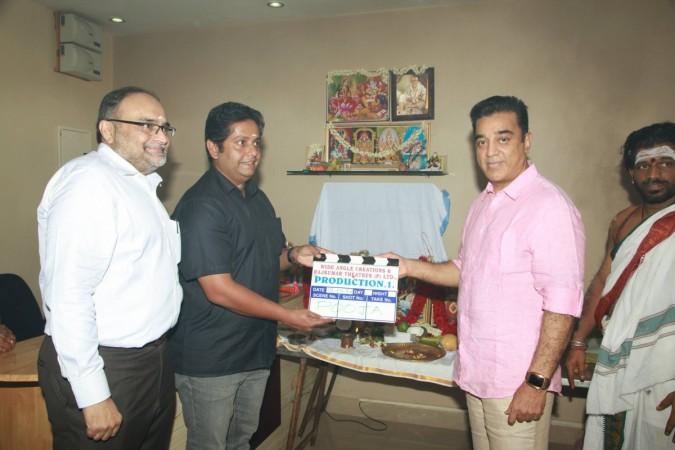 It looks like controversy surrounding the film "Drishyam" is never ending.
The makers of the film have now moved to the High Court appealing against the lower court's order to stall the making of its Tamil version.
Ernakulam Judicial First Class Magistrate Court has temporarily halted the Tamil remake starring Kamal Haasan.
Malayalam writer Satheesh Paul had earlier filed a case against "Drishyam" on the ground of copyright infringement. He had alleged that the film is based on his novel "Oru Mazhakalathu", which was published in May 2013.
Meanwhile, the director of "Drishyam", Jeethu Joesph has come strongly against the court's decision. The film's team have now decided to move to the High Court and is ready to face all the allegations that are made against them.
The court pointed out that the film has only a few differences from the novel and thereby is a copyright violation on the first look. But, the court has allowed to release the Kamal starrer if the makers give ₹10 lakh or equivalent guarantee to the court.
"The court itself has pointed this out, which is why the Tamil version was allowed to proceed. Regarding the similarities, I would ask anyone with doubts to read that script and see for themselves. There are two murders in it and many other differences. But both are crime thrillers, and just as all triangular love stories will have the same basics, these too have some similarities. In fact, I felt that his script has more similarities to 'Suspect X', but I won't say it is a copy of the Korean movie for the same reason. We have moved the case to the High Court. We have enough evidences on our side to prove that the film is not a copy", said Jeethu to Times of India.
Reports suggest that Satheesh also decided to move to the High Court to acquire 10 percent profits of the film and is said to defend his petition of copyright infringement.
"Drishyam" Tamil version is reportedly titled as "Papanasam" and is said to have actress Gauthami opposite Kamal Haasan.