If you are a fan of Kannada films, this weekend is the right time to set your foot at the nearest theater. "Drishya" directed by P.Vasu, "Typical Kailas" directed by B.N.Mallika and "Love is Poison" directed by Nandan Prabhu are ready for their release on 20 June.
"Drishya," a family thriller, directed by P.Vasu is the remake of Malayalam super hit film "Drishyam" starring Mohanlal. The film has V. Ravichandran, Navya Nair, Prabhu and Asha Sharath in lead roles. Actress Navya Nair is making a comeback to the film industry after a gap of 2 years with this film. The plot of "Drishya" is about a common man who leads a happy family life. Unexpectedly, their life turns upside down in one night when his family commits a crime. The rest of the story revolves around this father's attempts to save his family from the trouble.
"Drishya" is all about conflict of a middle class family. The film is also about the problems faced by teenage girls and the approach of society towards them. Right now in India, we discuss about it every day and the film is very timely. The film talks about a family's struggle to solve a problem that fall on them unexpectedly. The film also re-establishes one's faith in family system", said actress Navya Nair to International Business Times, Indian Edition.
The original story of the film is by Jeethu Joseph. The cinematography is done by Madhu Neelakandan and the music is done by Ilayaraaja.
"Typical Kailas" directed by BN Mallika is a comedy film starring Srujan Lokesh and Pavana in the lead. Srujan Lokesh will play the character who was born in a rich family and suddenly things change for him when he is pushed to lead a life of his own in the outside world.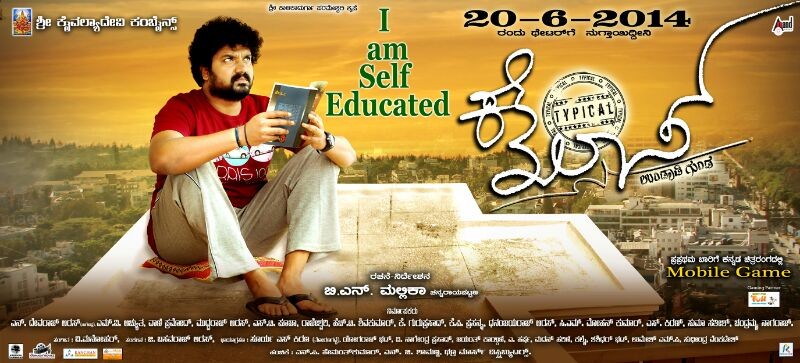 The film has a star cast including Om Prashash Rao, Padmaja Rao, Asish Kshatriya, Sundar Raj, Sidlingu Sridhar, V Manohar, Srinivas Prabhu, Lakshmi Devamma, Narendra Babu and Neenasam Ashwath. "Typical Kailas" is produced by Sri Kaivalyadevi Combines. Cinematography is done by Surya S Kiran and music is by V Manohar.
"Love is Poison" directed by Nandan Prabhu has been in news because of the death of its hero Rajesh, who fell from the balcony of his house. The film has also created rumble in Kannada film industry with the presence of Poonam Pandey for a dance sequence in the film. The actress is apparently given a whooping amount of ₹60 Lakhs.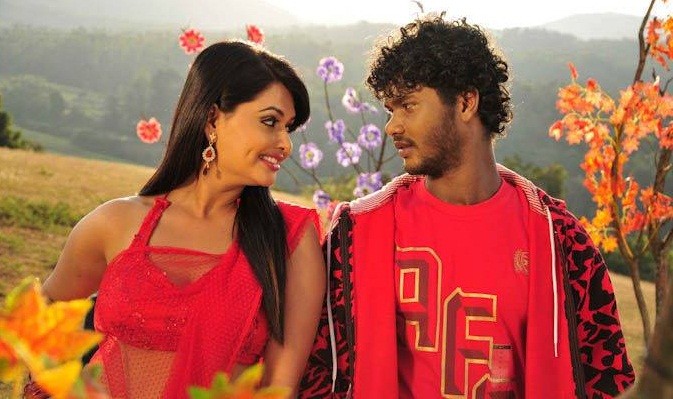 "I've never done this before. This is completely different from my image. I've been known as a bikini model, who has done a film like Nasha. Now, this is a total dhamaka song, where the steps aren't remotely Bollywood. I still remember my leg hurt while shooting due to the steps", said Poonam Pandey to Times of India about her appearance in the film.
"Love is Poison" has late Rajesh and Shruthi Raj in the lead and the film discusses the positives and negatives of falling in love.
The script of the film is written by Ravishanker Nag and is produced by K Somashekar and Kesava Murthy. The cinematography of the film is done by Anand Urs and the music is by Sai Kiran. The film has star casts of Chandru, Sadhu Kokila, Bullet Prakash, Honnavalli Krishna, Biradar, Padma Vasanthi and Nagamangala Jayaram.