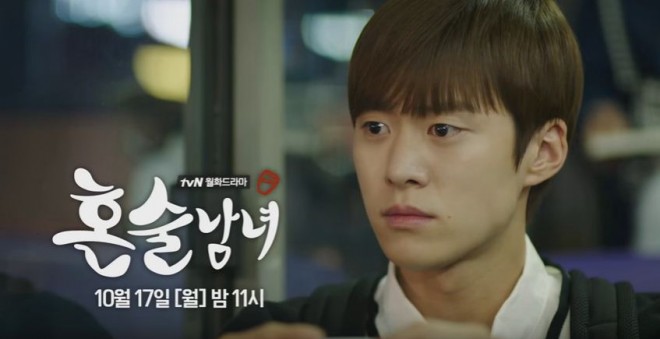 Drinking Solo took an interesting turn in episode 12 and it is likely to make some big changes in the lives of Jin Jung-suk, Park Ha-na and Jin Gong-myung when the show returns with episode 13 next Monday, October 17, at 11pm KST on tvN.
After several attempts the male lead finally managed to win his colleague's heart in the latest episode of period drama. But the new love story could lead to a sibling fight between the ninth grade civil service student of Noryangjin Institute and his brother.
The official trailer for the next episode begins with a dating sequence between Jung-suk's character and the female lead. The video also focuses on Hwang Jin-yi's crazy moves in a dance party that will attract many men towards her.
The sneak peek video ends with a shocking realisation of Gong-myung that his crush is in love with his own brother and the fans are eager to know how he will deal with it.
While speculations are rife that the upcoming episode will feature a sibling fight, there is also a buzz that the student will end up drinking alone. Meanwhile, there are chances for him to end up with Jung Chae-yeon. If so, then it remains to be seen how Kim Ki-bum reacts to the betrayal.
The period drama will also feature Min Jin-woong as Min Jin-woong, Kim Won-hae as Kim Won-hae and Kim Dong-young as Kim Dong-young in the upcoming episode.
Watch the trailer of Drinking Solo episode 13 below: