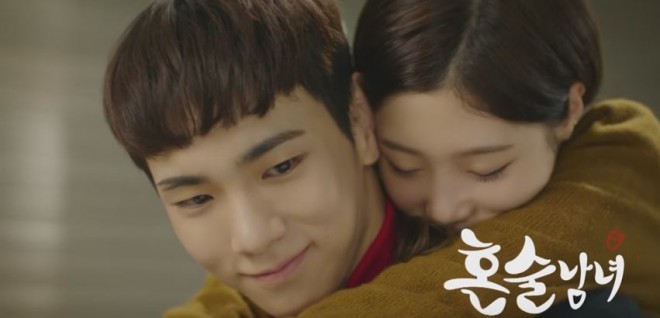 Drinking Solo will feature the love life of Shinee member Key's character Kim Ki-bum in episode 12. The sequel is scheduled to telecast tonight, October 11, at 11pm KST on tvN.
The ninth grade civil service student of Noryangjin Institute could finally fall in love with his classmate Jung Chae-yeon in the upcoming episode. After watching her silently crying on the rooftop in episode 11, he might have developed some feelings for her.
Meanwhile, the sequel will also bring in new challenges for the onscreen couple, Jin Jung-suk and Park Ha-na. Click here to watch the episode live online. The sequel will also be available online on the official You Tube Channel of tvN.
Meanwhile, the official trailer of Drinking Solo episode 12 introduces a new cast member to the viewers. The 36-second-long clip begins with a scene of the star lecturer aggressively confronting his colleague Ha-na for no reason. Although the rookie lecturer responds back, he ignores her.
Later on, the promo takes viewers through an elevator sequence, wherein the male protagonist meets his new colleague. She seems to have the same traits of Ha Seok-jin's character with lot of attitude and confidence inside her. She might pose a threat for his professional life and it remains to be seen how he addresses the new challenge.
The followers of tvN series will also get to watch Jin Gong-myung back in class with his friends in the upcoming episode. In the video, he is seen with Chae-yeon, who does not seem to be happy with his return.
For the fans of Shinee member Key, the young Korean heartthrob will be performing a solo song in episode 12 of the Korean period drama. Watch the sneak peek video below: