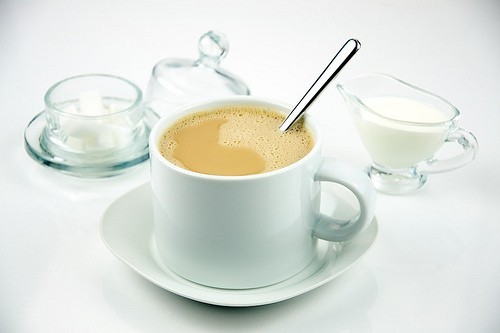 Drinking moderate amounts of coffee will not affect fluid balance in the body and cause dehydration, a new study says. Researchers from the University of Birmingham School of Sport and Exercise Sciences, in UK found that, coffee, just like other fluids helped meet the daily fluid requirements of the body.
Nearly 50 men participated in the study. Women were not selected for the study to help avoid the fluid fluctuations that result from menstrual cycles.
During the study, Sophie Killer and colleagues divided the group in to two and assigned them to drink four mugs of black coffee or water daily for three days. After ten days of the first experiment, the two groups repeated the same procedure, but this time, by exchanging their drinks.
To get a clear idea of the hydration status, researchers analysed blood, urine of the participants. Body mass and total body water of the men were also measured and recorded. At the end of the study, contradicting the popular belief that linked coffee intake to dehydration, researchers couldn't find any solid evidence to prove that coffee consumption can cause dehydration. Urine volume, urine concentration, total body water were the same when the people consumed water and coffee.
"We found that consumption of a moderate intake of coffee, four cups per day, in regular coffee drinking males, caused no significant differences across a wide range of hydration indicators compared to the consumption of equal amounts of water," lead author of the study, Killer, said in a news release. "We conclude that advice provided in the public health domain, regarding coffee and dehydration, should be updated to reflect these findings."
The study has been published in PLOS ONE.