Could Prince William and Princess Kate Middleton get any more adorable? While the world listens to the tales of Prince Harry and Meghan Markle's romance, the other royal couple sneaked in a little love on the Wimbledon court last weekend.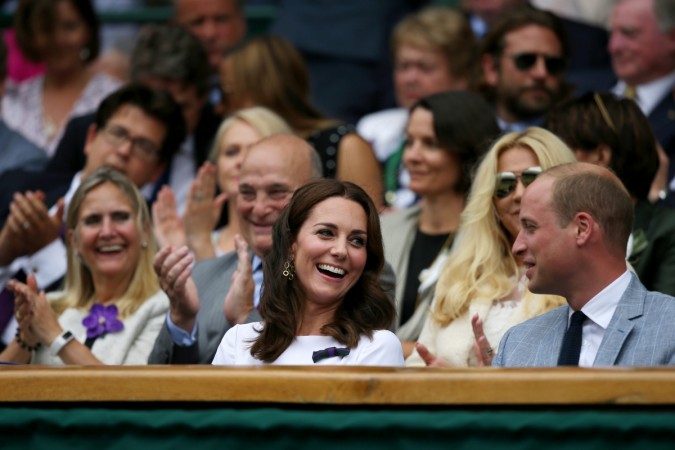 Leaving their munchkins back home, Kate and Williams walked into the game hand-in-hand. Marking her second appearance at the event, Kate made a stunning entry wearing a white floral printed frock. Showing off her new hairstyle, the Duchess of Cambridge ditched the fancy clutch for a comfortable white Victoria Beckham tote bag.
Also Read: Kate Middleton stuns in Princess Diana's favourite tiara as she wore it with her most revealing gown yet
The dress featured some gorgeous summer colours up to her waist and then ran plain white up to her neck. Just below the high neckline, Kate pinned a cute little blue and purple bow-tie that hid under her short hair on the left shoulder.
Keeping her jewellery minimal for the occasion, Kate sported just her wedding ring and a silver watch to go with the outfit. She carried a pair of chic sunglasses that she wore after the match began.
Seated beside Prince Albert of Monaco, actors Eddie Redmayne and Bradley Cooper, Kate's family – Pippa, Carole and James, joined her at the venue to enjoy the play put by Roger Federer and Marin Cilic.
However, while the focus was on the match, the royal couple stole glances several times between the match. Caught on camera, it was evident that the couple was madly in love, giving everyone some relationship goals. In one of the pictures, Kate is seen whipping off a stain from William's cheek and in another, William is seen looking at her like no one's watching.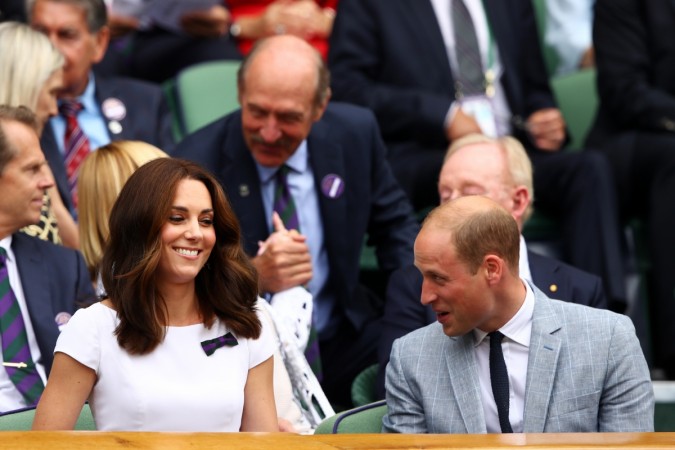 It is a known deal fact that Kate is a tennis enthusiast. Speaking to BBC One for a documentary, she revealed that she gets so pumped up after watching a Wimbledon match that she takes out the racket thinking she'll replicate the moves. "Sadly, never the same results," Kate admits.