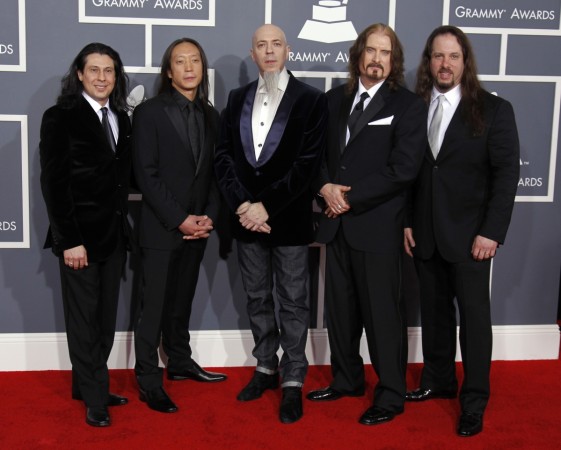 New York-based progressive metal band Dream Theater delivered a conceptual masterpiece earlier this year with their 13th studio album, "The Astonishing." Now, the band has released a music video for "Our New World," one of the brighter songs from the record.
The music video captures live footage from Dream Theater's concerts in Milan and depicts how the audience responded to the power-packed performances. It was directed by Filo Baietti.
Describing the experience in an interview with Wall Street Journal, Dream Theater guitarist John Petrucci said: "They're watching two acts of brand-new music, and when we start that song, everybody rises out of their seat. There's this incredible energy as if they're feeling whatever happened in the story is really happening in real life. They're feeling that elation. We wanted to illustrate that."
"The Astonishing" is a 34-track double album that, in a story written by Petrucci, depicts a dystopian future where machines create music instead of human beings. Sonically, the album borders on a darker sound that includes crushing riffs, intricate solos, powerful grooves and exceptional all-round musicianship by the band members.
"Our New World," however, is one of the brighter and mellower songs from the album. Although it has a hard-hitting riff, a mellower distorted guitar tone is what makes the difference. Another remarkable aspect of the song is Petrucci's guitar solo mid-way into the song. It is a power ballad that can remind you of classic Dream Theater ballads like "Another Day."
Dream Theater will be next seen performing in the U.S. and South America in a tour that starts on May 10, 2016. (See full schedule and get your tickets here)