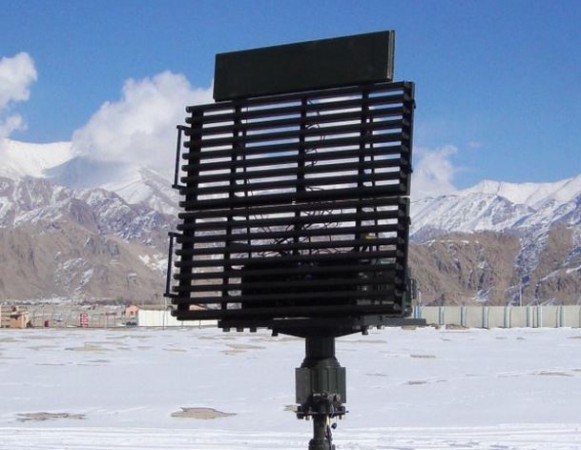 The Defence Research and Development Organisation (DRDO) has developed a new thermal imaging radar called "Divyachakshu," which can scan through walls and is expected to help the Indian armed forces to ably deal with any hostage situation eventuality.
The Divyachakshu (Divine Eye) is a Through Barrier Imaging Radar, which was developed by Electronics and Radar Development Establishment (LRDE), a Bengaluru-based DRDO laboratory that specialises in developing radar systems and related technologies. Currently, the radar is undergoing development trails.
The Through Barrier Imaging Radar is able to look into walls that are of 20-30 cm thickness and it can also look through any material.
"The radar can produce images from the other side of the barrier up to a distance of 20 meters. It catches the thermal signatures and movements in a room can be clearly seen," IANS reported, citing a scientist who was working on the project.
The radar is able to give out real-time thermal images that can be beneficial to the Indian armed forces in conducting hostage rescue operations. The radar can reveal the movement of people inside, thus enabling armed forces to locate them without having any clear visuals on them.
The radar development started following the 26/11 Mumbai attacks where terrorists were holed up in the Taj Mahal and Oberoi Trident hotels along with the occupants.
The cost of the equipment is low. The device costs Rs. 35 lakhs each, whereas a similar one will cost Rs 2 crore in international markets. The DRDO is looking at the Army, the BSF and paramilitary forces as potential buyers. Currently, the armed forces have no such radar with them.
Presently, the device weighs 6-7 kg and the scientists are working to make it lighter.
Meanwhile, the upcoming DRDO Aeronautical Test Range at Chitradurga, Karnataka, is likely to be inaugurated around June 2016, the Hindu reported, citing a top DRDO official.
The official also said that the 5,000 acre test-range will see expansion in stages and it will start flight projects in about six months. The test-range is being developed near Challakere taluk of Chitradurga at a cost of Rs. 2,500 crore.
The testing range could be used to test some of indigenous products like the LCA Tejas, Rustom 1 and 2, unmanned air vehicles, among others.