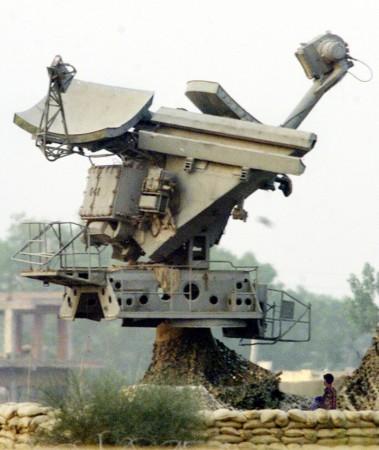 In what is being dubbed as Star Wars-like weapons, India's premier defence research lab Defence Research and Development Organisation (DRDO) is said to be developing Directed Energy Weapons (DEW). This could include the use of high-energy lasers and high-powered microwaves as weapons of the future.
Countries like the U.S., Russia, China and others are far ahead of India in the research and development of DEW, and India too is "trying to make some headway towards such futuristic weapons," the Times of India reported.
DRDO is currently working on a 10-kilowatt DEW that will enable the armed forces to take down targets like UAV (unmanned aerial vehicle). It is also working on the "establishment of critical technologies of precision tracking/pointing and laser beam combination," the report said.
DRDO has already tested the "system" for a range of 800 meters at its Hyderabad-based Centre for High Energy Systems and Sciences (CHESS). It was reportedly shown to the armed forces at Ramgarh, Haryana, based Terminal Ballistics Research Laboratory in 2015.
DRDO has also developed smaller systems like laser-based ordnance disposal of IEDs and mines, hand-held laser dazzlers for use against terrorist and vehicle-mounted laser dazzlers to control mobs.
The New Delhi-based Laser Science and Technology Centre, a DRDO lab, is said to be working on a variety of weapon systems ranging from "chemical oxygen iodine lasers" to "high-power fiber lasers" for strategic applications. One of the projects in development is a 25-kilowatt laser that is being designed to target a "terminal phase" ballistic missile, at a range of 5 to 7 kms.
The government released Rs 115 crore in February 2014 to CHESS in order to develop "experimental technology modules for directed energy laser systems," and this added impetus to the project, which is scheduled to be completed by July 2017.
The DEW is not new to the defence ministry's planners, since the development of DEWs and electromagnetic pulse (EMP) weapons was classified as "top-priority area" in the 15-year "technology perspective and capability roadmap" that was prepared by the ministry.
The TOI report also noted the operational significance of such weapon systems -- cost-effective and flexible, can engage multiple targets, silent and stealthy, no limitation on stock or magazine capacity and has pinpoint accuracy.
However, one of the challenges for the DRDO scientists is to have a solid-state laser DEWs that can be used from aircraft and warships, and which can destroy enemy ballistic missiles in their "boost phase" itself and not wait until the "terminal phase."