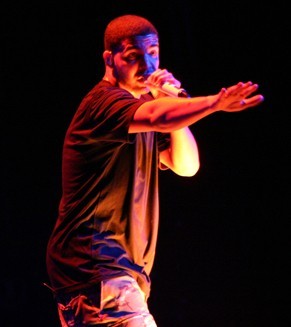 Drake recently sparked romance rumors with Brandy Prince, after he shared an intimate picture with her.
The picture appeared on the rapper's Instagram account on Saturday, May 17 and was captioned, "Me and my boo since way back when and every now and again @Fairytailshair haaaa."
In the picture, Drake can be seen in a grey hoodie, a pair of distressed jeans and a backward baseball cap as he wraps his arms around Prince. Meanwhile, she is all smiles as she poses with the rapper.
Prince too went ahead and reposted the photo, along with another photo of Drizzy and her brother Jas Prince.
In the picture, Jas and Drizzy can be seen enjoying a drink in a chic restaurant.
Drizzy is known to be in an off and on relationship with Rihanna. The two reunited in February this year during a concert in Paris. It was being said that the couple is much in love and Drake treats Rihanna like a queen
"He's a gentleman and you know Rihanna isn't quite used to all that," a source told Hollywoodlife. "It's going to be hard for her to date someone in the future other than Drake because she says, 'since he's been treating me like a queen, I can't go back to bullsh**.'"
However, it has been reported that after a few months of dating the alleged couple has called it quits.
"Rihanna and Drake had another fight. He is too in love with her, which has always been the problem," a source told US Weekly last Wednesday, disclosing the reason behind their split.
"They have been fighting, but that could all change any day now. It is how it always is with them. They are currently on yet another break," another source added.
The two were first linked romantically in 2009, shortly after Rihanna became victim to her former boyfriend Chris Brown's domestic assault.
Meanwhile, Rihanna has gone ahead and deleted her Instagram account permanently.
#PHAKE!!!! Let's be clear, I do NOT have an IG account," the 26-year-old singer tweeted with a photo of the fake account, which has about 250 followers.