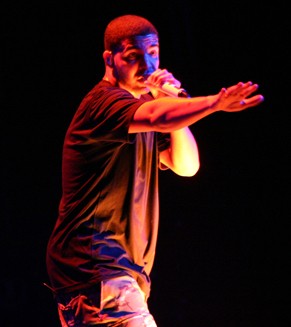 Is Kris Jenner hooking up with Drake? The latest reports suggest that Drake and Jenner partied on the night of ESPY awards and ended up getting cozy with each other.
Jenner, mother of Kourtney, Kim and Khloe of "Keeping Up with the Kardashians," was spotted leaving the next morning in the same clothes that she wore during the party with Drake, reported Celebdirty Laundry. Interestingly, this is not the first time the duo has been linked.
Drake has once jokingly proposed to Jenner saying that, "I got the number one album and the number 1 Kardashian in the world," as per repot by Creambmp. He reportedly made the brave statement in front of the whole Kardashian clan.
The report claimed that Drake met Jenner at Kanye West's studio when they were recording the album, "Nothing was the Same".
Last year, Jenner also shared a photo with Drake where both were seen happy together, and the captioned of her Instagram pic was, "Congratulations Drake!! Celebrating The Album Release... What A Great Night!! NOTHING WAS THE SAME. #HoldOnWereGoingHome."
The rumored relationship is not confirmed yet but Jenner is said to be quite fond of Drake and had even believed to have wanted him to marry her daughter Khloe Kardashian. It's also reported that she courted Drake as she wanted him for Khloe.
"She's shopping for Khloe's next husband," Hollywoodlife had quoted a source from In Touch Weekly magazine as saying. "She thinks he'd be perfect for Khloe. Kris is sick of her daughters ending up with jerks."
Meanwhile, Drake has recently come out of a relationship with Rihanna. The two were allegedly together from March to May.
"She's mad at him a little bit because he told her, 'Babe, you're too needy. Let me hustle, babe. Let me work.' That really hurt her feelings because she really loves him and wants things to work out between them," a source close to the rapper told the website.
It was also reported that wanted to focus on his career, as he wanted to be as successful as RiRi.
"Rihanna has made her career and her name and Drake's just trying to do the same thing," said another source. "He has goals and ambition and that's first and foremost in his mind. If RiRi can't understand that then maybe it wasn't meant to be. He does still love her."