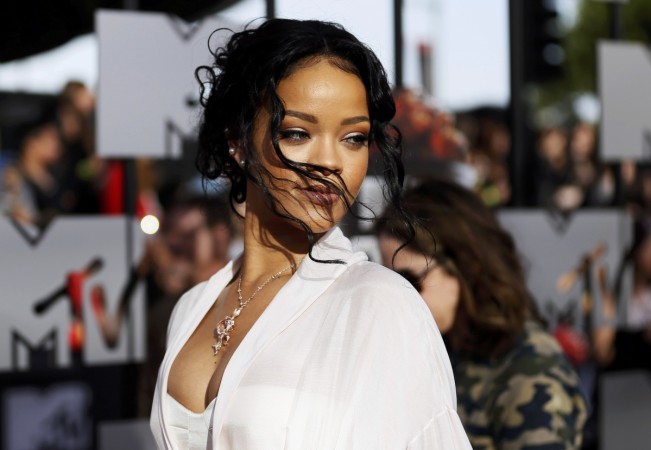 Looks like Rihanna and Drake are going through a rough patch in their alleged relationship. Reports suggest that the romance between the couple has fizzled out and Drake is to blame for it. Apparently, the rapper has told RiRi that she is getting a little too needy.
"She's mad at him a little bit because he told her 'babe, you're too need. Let me hustle babe. Let me work.That really hurt her feelings because she really loves him and wants things to work out between them", a source close to Rihanna told Hollywoodlife.
"She's being stubborn. When he told her she's too needy, she was like 'all right n***a, I'll show you needy' and [she's] been doing her own thing since — trying to make him miss her. You know, all this high school s**t."
Drake and Rihanna sparked relationship rumors in February and have since been spotted hanging out together at various events. Reports of their romance ripened further when they were spotted in a steamy PDA at a L.A Clippers Game on April 9. The two hugged and kissed and looked extremely into each other.
However, things reportedly went downhill between them, when Drake did not come to the iHeart Music awards to witness Rihanna's win.
RiRi reportedly wants Drake to drop everything for her as she misses him dearly. However, for Drake his professional commitments are of prime importance and this could be a serious problem between the two.
"He seriously would if he could. He's just grinding right now on some serious business.Well he is just being professional and that's the bad side of having a relationship with a famous guy, " a source close to rapper explained his absence from the music awards.
[ED:VS]