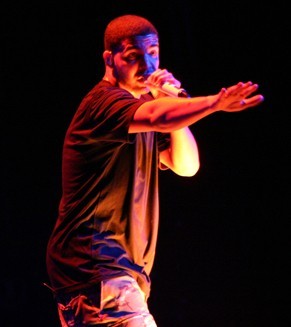 Looks like the feud between Drake and Jay Z is not ending anytime soon. Drake took digs at Beyonce's husband once again, while attending a game between Toronto Raptors (Drake's hometeam) and the Brooklyn Nets (Jay Z's hometeam).
When TNT commentator asked Drake about his feelings for the game the latter couldn't stop drawing comparisons between the teams and his rivalry with the rapper.
"This is the people's team out here tonight, you know what I mean, Toronto Raptors," he said. "Jay Z's somewhere eating a fondue plate."
Interestingly Drake took a jibe at Jay Z after Raptors' General Manager Masai Ujiri took a direct shot at the Nets.
This is not the first time that Drake has dissed Jay Z. In one of his earlier interviews too Drake had made his feelings about the rapper pretty clear.
"It's like Hov can't drop bars these days without at least four art references. I would love to collect [art] at some point, but I think the whole rap/art world thing is getting kind of corny," Rolling Stones reported, according to Hollywoodlife.
The diss was made in reference to one of Jay Z's songs.
Jay Z then made fun of Drake by calling him Mrs. Drizzy in his song "We Made It":
"Sorry Mrs. Drizzy for so much art talk," Jay Z rapped in the track, "Silly me, rappin' 'bout s**t that I really bought - while these rappers rap about guns that they ain't shot - and a bunch of other silly s**t that they ain't got."
Meanwhile, apart from being in the news for dissing Jay Z, Drake also became the talk of the town after a woman called Shirdkevia Myrick claimed that he is the father of her child. Myrick posted a photo of Drake along with her child and captioned it "He can't deny it. F-k what the media say."
While Drake is yet to comment on the controversy, Myrick has disappeared from all the social networking sites.
(ED:VS)