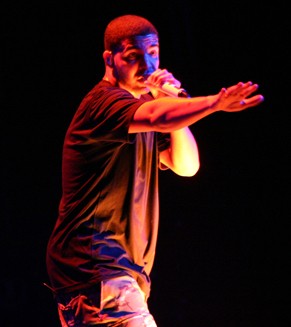 The new found friendship between Drake, 27 and Chris Brown, 25, seems to have ended even before it grows strong. Recently, Drake dissed Brown by allegedly describing one of his songs a car commercial.
During the Drake vs Lil Wayne tour in Chicago, Illinois on August 10, Drake said that Brown's song, "Loyal" sounds like a car commercial.
"That sh*t sounds like a car commercial," he said as per report by Hollywoodlife.
It looked like Drake and Brown had ended their hatred towards each other at the recently concluded ESPY awards. The two made fun of each other in a skit at the awards and were also spotted together at a recording studio but it didn't last long.
Drake also made fun of Brown's ex-girlfriend Rihanna by depicting her as a devil through a picture. However, later it was reported that the rapper did not want to insult Rihanna but was just upset that she wouldn't take him back.
"Drake was totally lashing out at Rihanna, he wanted to get back together with a little while back and she shot him down so now he's being all bitter about it," a source told the Website.
Apparently, Drake wanted to hurt Rihanna.
"Putting up that picture was his way of hurting her, but it just made him look like a punk," the source continued, adding, "They have so many friends in common, everyone called him out for it, that's why he tried to backtrack, he knows it was a stupid move and he regrets it."
Drake and Rihanna reportedly broke up after dating for a few months. It may be recalled that Rihanna was in a relationship with Brown until the latter got close to Karrueche Tran.
Drake seems to be upset with the way his relationship with Rihanna ended but the latter has reportedly moved on from Drake and as well as Brown.
"She's not worried about what Chris is doing or who he's trying to sleep with tonight because it's going to be somebody else tomorrow," the source told the website. "She's not worried about Drake and would wish he'd do the same. What does it matter? For real? In the big scheme of her life and career, like the big picture, it doesn't involve Chris, Drake, or any other man."