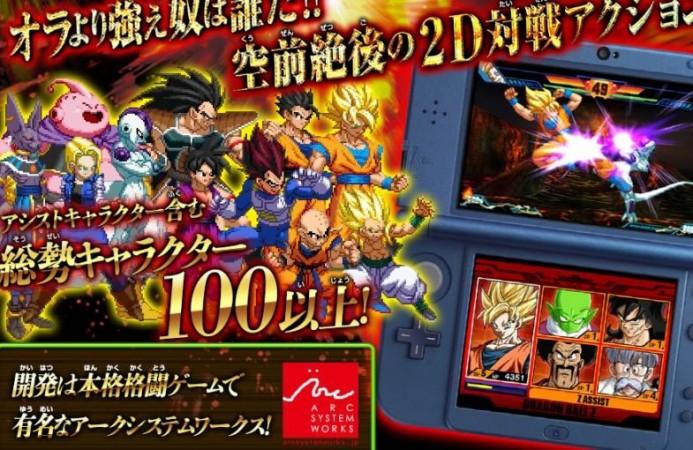 Gather around, you Dragon Ball faithful, for good news beckons you.
Bandai Namco has finally confirmed that Dragon Ball Z Extreme Butoden will be heading to Nintendo 3DS in Europe, Middle-East and Australasia starting 16 October, while the United States will see the release 20 October, suggest reports.
Earlier, there were speculations about whether Dragon Ball Z Extreme Butoden, Arc System Works' upcoming 2D Dragon Ball Z fighter for the Nintendo 3DS, will head to the West or not. However, with the latest confirmation, fans in these countries can finally heave a sigh of relief.
As indicated in earlier reports, the new 2D Dragon Ball Z game will boast of up to 20 playable characters, all laden with "amazing features" and "more than 100" supported characters at the helm.
"Bandai Namco is listening to fans and will keep on surprising them over the next few years," said Herve Hoerdt, vice president, Marketing & Digital, Bandai Namco Entertainment Europe. "In the meantime, everybody will enjoy a high-quality fighting game based on one of the most emblematic Anime & Manga ever created!"
In case you weren't aware, Dragon Ball Z Extreme Butoden's full character roster has already been revealed.
The playable characters that were listed include a special Super Saiyan God SS Goku for players who will transfer their saves from the demo to the full version of the game.
The game's Japanese demo also included the likes of Goku, Vegeta, Teen Gohan, and Buu. While the final version of the game was slated for an 11 June release in Japan, it now seems confirmed that other regions will also experience a similar release.
Stay tuned for more updates!
[Source: IGN]