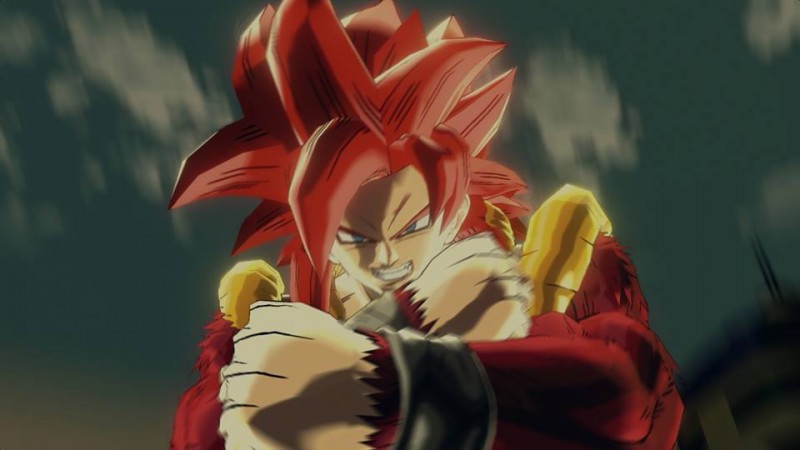 Popular fighting game Dragon Ball Xenoverse developed by Bandai Namco has a big fan following due to the TV animation series.
Notwithstanding its rather shaky start with issues in its online multiplayer mode, which was slowly fixed by the developers, new details have been revealed on the downloadable content (DLC) for Dragon Ball Xenoverse.
We now know -- the company announced it on its official Dragon Ball Z Facebook page -- that the game's PC Steam, Xbox 360 and Xbox One versions are getting DLC titled Dragon Ball GT Pack 1 on 17 March, 2015.
However, PlayStation 3 and PlayStation 4 version gamers will not be left far behind as they will get Dragon Ball GT Pack 1 on 18 March, 2015.
DLC players will get three new characters, one new stage, five costumes, two new masters and more.
The DLC pack will be inclusive of the following:
3 new playables characters (Kid Goku GT, Trunks GT and Pan)
1 new stage (Planet Tuffle)
5 new costumes, 3 new accessories, 9 new Z-souls
2 new Masters (Tien and Yamcha)
15 new special moves to be learned from Tien and Yamcha
Time Patrol Quests and 3 Parallel Quests
The cost of the new Dragon Ball Xenoverse DLC will be $9.99. But if players want to go for the Season Pass, which will also include two more DLCs in future, they will have to shell out $24.99.
New Dragon Ball Gifts – Release Dates
Bandai Namco has also announced the release dates for the new Dragon Ball gifts, which is being made available via Dragon Ball Xenoverse's Time Space Delivery service.
Below is the scheduled roll out of the Dragon Balls:
20 March - Two-star Dragon Ball, Five-star Dragon Ball
27March - Three-star Dragon Ball
3 April - Six-star Dragon Ball
10 April - Seven-star Dragon Ball
17 April - One-star Dragon Ball
NOTE: Players who already possess these Dragon Balls will not be able to "accept them." Also, players must have had completed Time Patrol Quest – Return of the Saiyans Saga and logged into Multi/Single lobbies before receiving presents.
DLC Gameplay Revealed
Though there is still time left for the official release of the Dragon Ball Xenoverse DLC, one YouTube user seems to have received access to the DLC a tad early and has posted a video walkthrough of it. The DLC version put out is an English version and it has all the fights along with the cut scenes.
The DLC will be inclusive of story mode with the main focus on Dragon Ball GT. It will also include fights against "DBGT Trunks, Giant Ape Baby, a neo Ginyu Force with Nappa as the leader, and villainous Super 17," reported Saiyan Island.
(YouTube Courtesy: Anime Games Online Xenoverse)
New Costumes in Dragon Ball Xenoverse
YouTube user, PS360HD2 has posted a video that shows some new skins that are being made available for Dragon Ball Xenoverse. They are based on earlier characters starting from the original Dragon Ball series, reported Gameranx.
Mr. Popo – He is the servant of Kami, the Namekian Guardian of Earth. He takes care of Kami's Lookout. Though he is a skilled and powerful martial artist, he is only a trainer. Players will interact with him for his clothes.
Yamcha – One of the oldest protagonists in the series, he is a skilled human martial artist belonging to the Wolf Fang Fist style. Players can now wear his original clothes that includes the orange scarf.
Spike the Devil Man – He is a demon from Hell and had previously been the winner of World Martial Arts tournament for two times, only to be defeated by child Goku. He also fought for Fortuneteller Baba.
Ninja Murasaki – He is a powerful adversary but was later proved to be foolish and cowardly. He is an agent of Red Ribbon Army. He is the second in command of Muscle Tower. His costume is of a ninja.
(YouTube Courtesy: PS360HD2)
Guide to Local Multiplayer
IGN has given out a video guide on how to play local multiplayer in Dragon Ball Xenoverse. Many players do not know that local multiplayer exists in the game.
Below are some of the new screenshots shared by the developers: