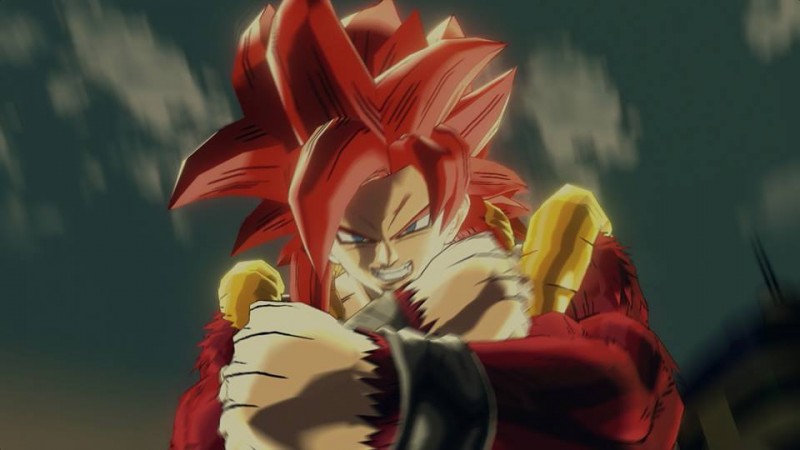 Bandai Namco's fighting game Dragon Ball Xenoverse has hit the popularity index with gamers playing this animation TV franchise.
Though the game had to deal with issues during the game launch, they were later fixed by the developer. We now have new details on the Dragon Ball Xenoverse game.
The official Facebook page of Dragon Ball Z has revealed that the developer has rolled out a "quick patch" that has now been made available for PlayStation 3, PlayStation 4 and Xbox 360. As for Xbox One edition, this update will be rolling out on 24 March.
This is a Z-soul patch, so this update will be fixing the misbehavior of Z-soul "Bwa-ha-ha, Thanks for the Energy".
Fan Wishlist for the Next Update
One gamer has given out a complete list of to-dos for the next update for Dragon Ball Xenoverse.
We want real chatting and private chatting with each other like if a player adds someone as a friend and if he accepts me we can chat alone.
When searching for games in quests or online battles make a small sign on each game to tell us that the game has already begun so we don't wait or randomly pick games.
Faster searching – Needs server fixing so that players do not have to wait for long. Sometime it also gets disconnected abruptly which is more annoying.
Final Attack (Finisher) -- a final ultimate finisher when the opponent bar is nearly 0 a finisher activates so you can finish your opponent with a final move that has a scene
Increase max level to 100
Delivery of Dragon Balls
Meanwhile Bandai Namco has revealed that Two-star Dragon Ball and Five-star Dragon Ball had been released on 20 March via the Time Space Delivery service. Players only need to connect and collect them, it said.
Dragon Ball GT Pack 2 DLC Features
After having announced date and details of the Dragon Ball GT Pack 1 DLC that rolled out on 17 March, 2015, it's now time to reveal the features that will be part of the next DLC - Dragon Ball GT Pack 2 DLC.
The statement on the Facebook page made it clear that the release dates have not been announced but the content that will be available for players has been made available.
The DLC will be offering four more playable characters, two antagonists from Xenoverse, Mira and Towa, and two baddies from the GT storyline, Eis Shenron and Nuova Shenron.
Players will get six new costumes and players can learn 24 more signature moves.
Dragon Ball GT Pack 2 DLC will include:
Mira, Towa, Eis Shenron and Nuova Shenron as playable characters
3 Time Patrol Quests
3 Parallel Quests
Pan GT as a Master and her 5 Master quests
6 full costumes from Pan, Gogeta, Super 17, Mira and Towa.
24 signature moves from Pan, Mira, Towa, Eis Shenron and Nuova Shenron
6 new Z-Souls:
- Eis Shenron's Z soul - I'm doing fine.
- Nuova Shenron's Z soul - That's how I fight!
- Pan's Z soul (Master) 1 - This is my best move!
- Pan's Z soul (Master) 2 - Dumped agaaaain!
- Mira's Z soul - I feel it... A powerful energy!
- Towa's Z soul - Revival of the Demon Realm is at hand
Stay tuned for more updates on Dragon Ball Xenoverse.