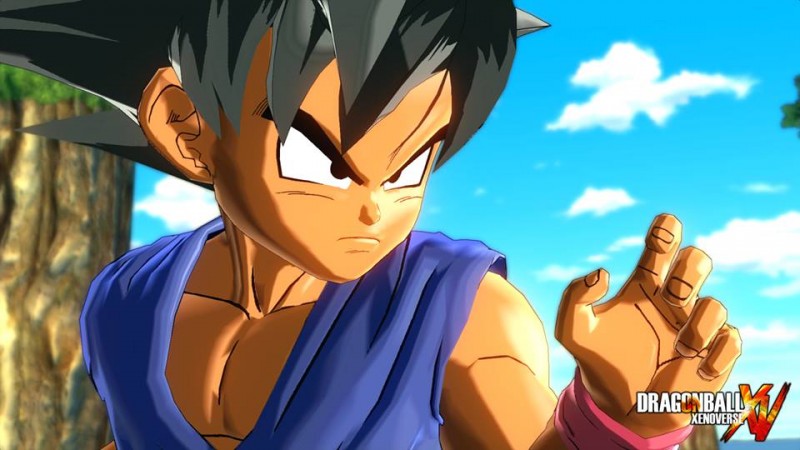 Popular fighting video game from Bandai Namco, Dragon Ball Xenoverse, got many of its current players worried when some of them received a message, saying the game's online service has "ended." But the company was quick to clarify that it has no plans to end online support to the game.
Bandai Namco assured players it is "not shutting down online support" and the messages that they saw were "inaccurate error message."
The company, in response to Game Informer's questions, confirmed that it was "currently looking into the online connectivity and feature set limitation issues that some players may be experiencing with Dragon Ball Xenoverse. Players should expect full online functionality for Dragon Ball Xenoverse to be restored soon. There are no plans to sunset any online features for Dragon Ball Xenoverse at this time."
Twitter user, Ryan E.O. Speedwagon, took to the micro-blogging website on the message that he encountered during the game. It read, "Online service for 'DRAGON BALL XENOVERSE' has ended," and listed some of the other features that will not be available due to the shutdown.
However, this message could be a result of an error. Some players have showed their concern regarding the error message by taking it to Twitter.
Meanwhile, Bandai Namco had recently launched a feedback survey on Dragon Ball Xenoverse game.
The survey touched upon the Marketing and Localization aspects of Dragon Ball Xenoverse game. Interested players can take their survey here, according to the official Bandai Namco Facebook page.
Saiyan Island, an online gaming news portal, has listed the positive and negative aspects of Dragon Ball Xenoverse.
Positives
Ability to create and customize a character
New take on Dragon Ball Z story
Music
Attack Clashes
Battle Damage for Characters
Multiplayer
Spectator Mode in Endless Battle
Dialogue in Quests
Ability to present costumes and skills
Rewards were clearly listed
Rewards were usable attacks/items in battle, not pointless pictures in a gallery!
DLC Pack 3
Negatives
Remove randomness from rewards. They should be tied to rank and the the expectations to achieve a rank should be clearly defined.
Delay of Level 99 Implementation. This should have been achievable without a patch.
Only 1 custom created character selectable at a time. We want to pick any and all characters we've created from the selection screen.
Limited transformations. We need more and they should allow for hair style and aura color selection. Character transformations (like Frieza and Cell) should not be split.
Missing playable characters and stages. Everyone and every stage in the story mode should be selectable for free battle.
Unbalanced characters. They should be balanced, otherwise everyone always picks the strongest.
No Training Mode or COM-vs-COM
World Tournament never opened!
DLC should be distributed more logically and there should be no pre-order exclusive DLC.
Dragon Ball Xenoverse was released on 5 February, 2015 for PC, PS3, PS4, Xbox 360 and Xbox One.