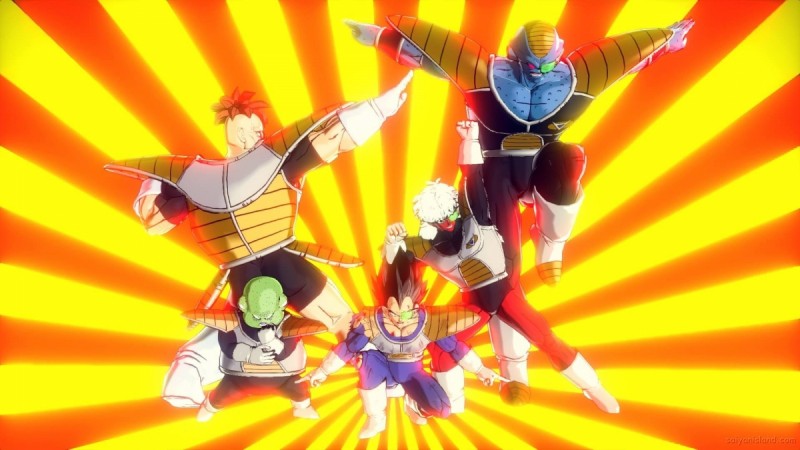 This is a big week for all those who are knee-deep into the previously released Dragon Ball Xenoverse. As you might have heard, the game is scheduled to receive a brand new expansion this week that will update the game with several new features.
The upcoming DLC pack for the game, called the 'Resurrection F' pack, will be released to celebrate the new movie in the Dragon Ball series with the same name, suggest reports.
The expansion pack is expected to feature new and additional content for the game, including five new Parallel Quests, eight Master Quests, and 14 additional new skills. Besides, the update will also introduce two new Masters – Elder Kai and Jaco the Galactic Patrolman.
Keeping aside all the additional side missions and non-playable characters, the expansion is also said to introduce four new playable characters, ported directly from the recently-released "Dragon Ball Z: Resurrection 'F'" movie.
With the update, players will now be able to check out Super Saiyan God Super Saiyan (SSGSS) Goku, SSGSS Vegeta, Jaco the Galactic Patrolman, and Golden Frieza.
That's not all. Apparently, the DLC will also add two new costumes, Turtle Hermit's Aloha Shirt and Gohan's Tracksuit, to the game.
You can also keep looking out for two new accessories for players to try on: the Turte Hermit Set and Tagoma's Scouter. Also, there could be a new gesture or character stance, alongside seven new Z Souls ready to be added.
However, prior to the DLC release, the original game will also be updated with a new patch that will prepare it for the expansion. The new patch update, arriving as a 520 MB download, will introduce additional data for the 'Resurrection F' pack and World Tournament functionality.
Also, the update is expected to add content such as new chat phrases and Event Quests, apart from increasing the level cap to 99. Fans can also expect tweaks to several skills and Z Souls for a more balanced gameplay, apart from the usual fixes to minor bugs and glitches for the game's online mode.
Stay tuned for more updates!
[Source: Christian Today]