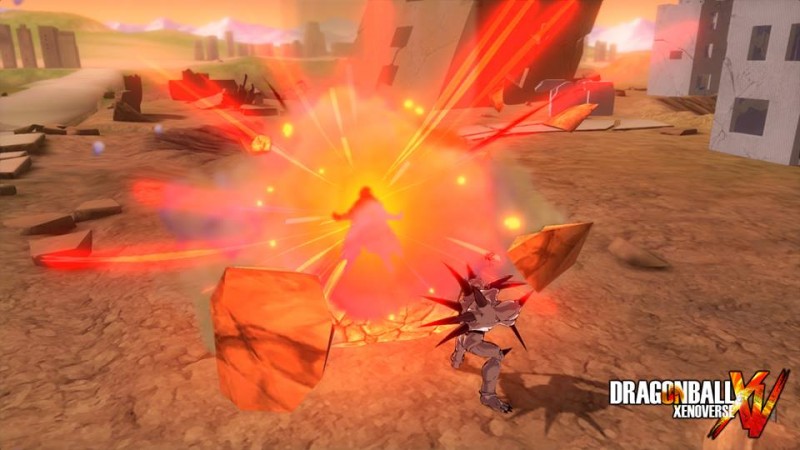 Dragon Ball Xenoverse, since the time it was released, has been hailed as one of the greatest gaming adaptations one could have of the original series. And with all the well known characters from the series present in the game, alongside their Super Saiyan powers, things hardly looked like falling apart for the title.
Now, as expected, the anticipation levels are higher for the upcoming release of DLC 3 for the game. And going by the fact that Dragon Ball Xenoverse has sold a total of 2 million copies worldwide, it's only normal that such kind of enthusiasm will be related to the DLC that's set to add new features to the overall experience.
As of recently, the Dragon Ball Xenoverse DLC 3 was officially announced by Bandai Namco. The DLC is set to add a boatload of features into the game. These features include:
4 Playable Characters: Super Saiyan God Super Saiyan Goku, Super Saiyan God Super Saiyan Vegeta, Golden Frieza and Jaco the Galactic Patroller
5 Parallel Quests
2 Masters: Jaco the Galactic Patroller & Elder Kai
8 Masters Quests
14 Moves
2 Costumes: Turtle Hermit & Gohan's Tracksuit
2 New Accessories: Tagoma's Scouter & Turtle Hermit set
7 Z-Souls
As of now, the US release date for Dragon Ball Xenoverse DLC 3 is still a mystery, although it has been massively rumoured to be released before the end of summer. The DLC will first make its way to its fans in Japan, following which a release in the West is also expected.
The company, for the time being, is giving out a free Dragon Ball Xenoverse Costume Pack for the game which includes:
Super Saiyan God Super Saiyan Vegeta Revival of F Costume
Super Saiyan God Super Saiyan Goku Revival of F Costume
Super Saiyan God Super Saiyan Wig
Apart from that, Bandai Namco is also offering a decent $10 discount on the Dragon Ball Xenoverse game. Note that you'll get the $10 discount if you happen to buy the game via Best Buy.
According to Geeksnack, which first came across the new price cut, "The Best Buy deal will not be available for much longer so make sure to take advantage of it as soon as possible and take part in yet another battle to save the Dragon Ball universe from chaos and destruction."
[Source: CrossMap]