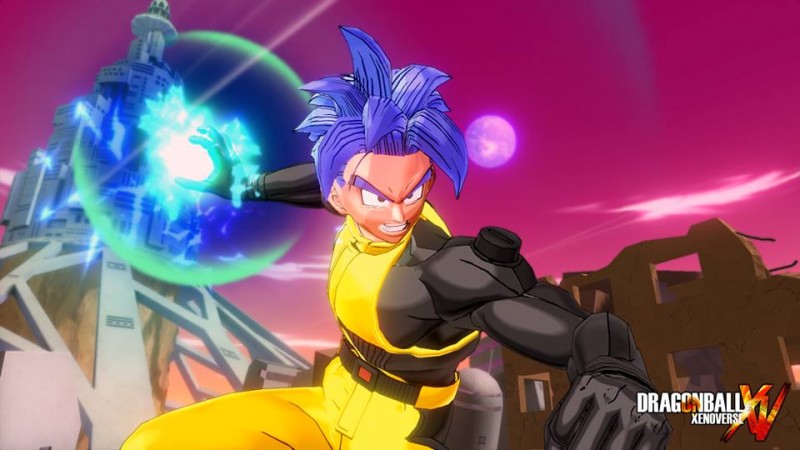 If Dragon Ball Xenoverse forms a major part of your everyday allotted gaming schedule, then you are surely awaiting the release of the third and final DLC for the game that's set to arrive soon.
As reported, the final DLC for Dragon Ball Xenoverse will be hitting the North American and European shores on 9 June and is said to arrive packing "impeccable items". This is the biggest story out of the Dragon Ball universe, apart from the Dragon Ball Z: Revival of F that's set to premiere in the US on 4 August.
The announcement of the animated movie has arrived in direct co-relation with the upcoming DLC pack 3. The DLC pack 3 is said to feature characters from this movie, and is officially scheduled to release in June across North America and Europe, pre-dating the film's western premiere.
Featuring characters from the recent hit movie, "Resurrection of F", the DLC is said to contain the final powered-up versions of Goku, Vegeta and Frieza. Apart from that, the pack will also include Jaco from the tie-in manga, who also featured briefly in the new movie.
In addition to the new characters, the pack will also arrive with as many as five parallel quests, two masters, eight master quests, fourteen moves, one accessory, seven z-souls and the Turtle Hermit costume set. The new DLC will be made available across all versions of Xenoverse.
The DLC pack 3 for Dragon Ball Xenoverse will cost around $9.99 and be available on PS4, Xbox One, PS3, Xbox 360 and Steam. Stay tuned for more updates!