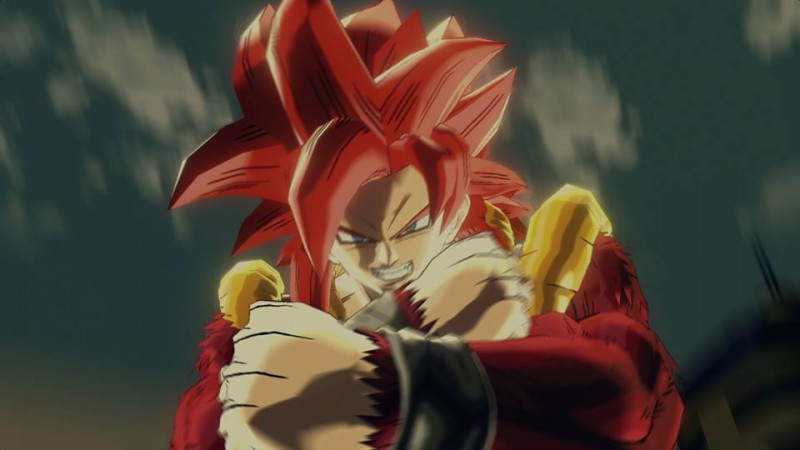 Dragon Ball Xenoverse from developer Dimps has been facing issues with its servers when players play the game online. This has been an issue since it was released on 24 February, 2015 for PC, PlayStation 3, PlayStation 4, Xbox 360 and Xbox One.
Many players took to Twitter to express their annoyance with the servers in place for Dragon Ball Xenoverse.
"Loving #DragonBallXenoverse but let's get those darn servers up and running aye? Please that is," said a player.
"SHAAAAAAAD Dragon Ball XenoVerse's servers are still broken after almost a week of it being out with no info on a stability patch," said another.
One player suggested the game should have the option of going into offline lobby, since its servers are troublesome.
It has been observed that the server issue has affected all platforms on which the game was released, Attack of the Fanboy reported.
This is not the first time that players have taken to social networking forums to complain about servers in Xenoverse. Earlier, when Bandai Namco released it on Steam, many had taken to Facebook expressing their anger with the game servers.
One fan recently said that he could not even play the game for five minutes and he would be out of the game no sooner. "Good game serve sucks worse serve doing day i cant even play ill play 5mins then getvkicked out they should have fixed this."
One player went even further and demanded he wanted his "money back".
Bandai Namco has apologised and assured players that he is working on the issue and will be fixing it "as soon as possible."
The game developer listed some of the issues that players might have to face, namely:
Denied connection to the server
Denied connection to single or multiplayer lobbies
Unintentional log out after entering lobbies
Apart from this, it also assured that it is currently working on the following fixes:
Tweaking servers configuration to adapt requirement of each platforms
Keep on raising the log on limit for servers
Changing settings of server database to improve stability.
For a player, it is very disheartening to see them unable to play the game after having shelled out around $60 for it.
Guide to Unlocking Character
With more than 40 odd players in Dragon Ball Xenoverse that can be unlocked for various playable modes, some of them are a rarity. So players will have to unlock the fighters in the game to make it more funny.
So what should they do? Simple - Players will have to beat the main storyline and also all the Parallel Quests that might come their way. If they are able to succeed at this, they will be able to unlock various outfits for the characters that will allow them to change the stats, according to Twininfinite.
But not all of them will be unlocked via this alone, they have to prod deeper. The next steps might be a SPOILER ALERT, so be ready to make the choice of going forward with the story or not.
In order to unlock Dragon Ball Xenoverse's strongest fighters - Super Saiyan 4 Gojeta, Super 17, and Omega Shenron, they will have to earn the Power of Wishes.
This can be done by searching for the seven legendary Dragon Balls. Once the Dragon Ball in acquired, players will have to place it on the altar and make a wish i.e. Select 'I want more characters'.
This process has to be repeated for more characters.
Bardock and Broly are not going to be easy to unlock. However there is a way. Players need to unlock a secret Saga in the game. In order to unlock the secret Saga, they have to find five items known as Time Chasm Crystal Shards.
Here is how to find them:
First, defeat Demon God Demigra in Dragon Ball XenoVerse's main story.
Find and speak to Recon, an NPC found in Toki-Toki city (found by the bridges to the Dragon Ball altar).
Complete Parallel Quest #49.
Complete Parallel Quest #14 or #18 with an Ultimate Finish. This means you must complete the quest with the bonus requirements. For #14 defeat Krillin before Goku while Frieza still has over 50% health. If you beat Krillin and Goku in under 5 minutes, it should summon Super Saiyan Goku for you to defeat. For #18, defeat all Ginyu Force members in under 5 minutes, this will summon Frieza for you to defeat.
Complete Parallel Quest #2 or #21 with Ultimate Finish. For #2, defeat everyone in under 5 minutes then defeat Goku. For #21, defeat everyone but leave Gohan for last and win without defeating Cell. Cell sometimes won't show, which is perfect for you.
After the completion of the above tasks, players would have with them the five Time Chasm Crystal Shards that will let them unlock Legendary Super Saiyan Saga. Once this is completed, Bardock and Broly are unlocked.
If players have to unlock Super Saiyan 4 Goku, they have to complete all the steps that were needed to unlock Bardock and Broly, since it will help players in unlocking all the Parallel Quests in the game. Once players have completed the quests, they will be able to unlock Super Saiyan 4 Goku, who is a very powerful fighter in the game.
As for Vegito, the only Parallel Quest that they have to complete is #37, which is not that difficult.
This completes the unlocking of all the characters that were available in Dragon Ball Xenoverse.