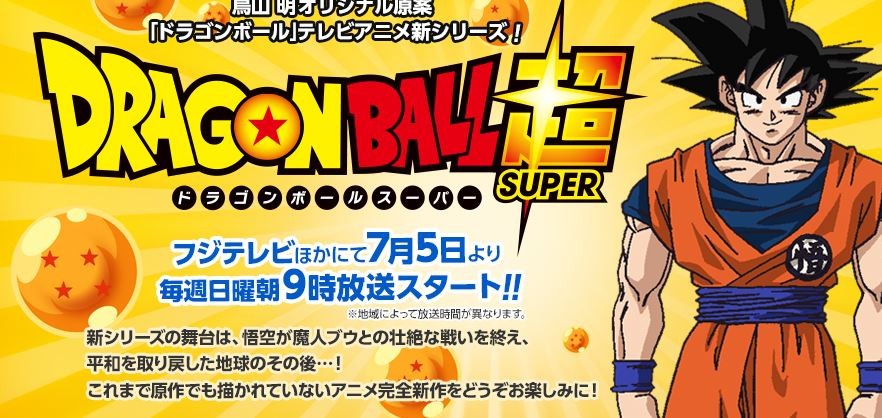 Dragon Ball Super, the upcoming anime TV series that will continue the tradition of previous Dragon Ball Z TV series, gets new character of Gotenks.
Weekly Shonen Jump magazine revealed a small dialogue that mentioned Gotenks. Apparently the dialogue is from Masako Nozawa, who is playing the voice actress for Goku, Goten, Gohan in the Japanese version.
"Goku: Hi! I'm really happy to see you all! Gohan: Dad, it's really great to all! Goten: Wow! We will still be able to merge a lot of times with Trunks! Goku: Friends! You should definitely look at us!"
The clincher is the Goten's dialogue where he says that he will be able to merge with Trunks. Gotenks is the result of merging Goten and Trunks via Fusion Dance. Apart from that, the dialogue also goes ahead to divulge that the series will see the return of Goku, Gohan, Goten and Trunks.
Attack of the Fanboy speculated the possibility of Dragon Ball Super featuring Vegeta, Piccolo and Krillin. It might also feature many other returning characters.
We already know that this series will be taking place after the battle with Majin Buu, during a period of peace on Earth. It will follow events after the "Dragon Ball Z: Resurrection F," movie.
The show will be having a new villain and Akira Toriyama has been in charge of penning it. Dragon Ball Super will hit Japanese Fuji TV at 9 am on 5 July.
There is currently no information on Dragon Ball Super's release to Western audience. It has been speculated that it might be coming sometime in 2016.
Dragon Ball Z: Extreme Butoden will be Released in West too
One of the recently announced Nintendo 3DS games, Dragon Ball Z: Extreme Dutoden will reportedly be getting western release too, according to report in Siliconera.
The report noted the ratings clearance from Australian Classification Board. So once the game is in Australia, it might eventually go westward too.