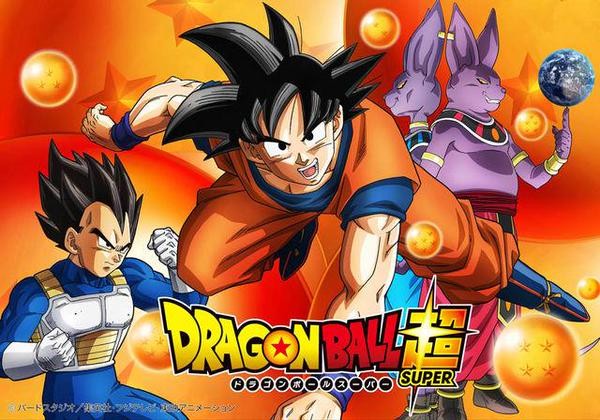 Toei Animation, the studio behind Dragon Ball Super, rolled out Episode 2 titled "Vegeta Goes On A Family Trip" on 12 July, after the anime TV show made its debut on 5 July for the first time after 18 years on the Japanese Fuji TV.
Fans of Dragon Ball were waiting for the Episode 2 after Episode 1 whetted their appetite. However, fans must be cautious of spoilers in case they have not watched the first episode.
Though we were promised of Vegeta in the title, in the start we get to see Goku comes visiting King Kai, but stays on after he decides to get trained.
We know from preview of the Episode 2 that Vegeta will be taking Trunks and Bulma to a vacation. Trunks and Bulma are seen having a good time while Vegeta is indifferent to these. The scenes are funny since it is humorous to see Vegeta going to a mall and passing out. Attack of the Fanboy reported of the montage of pictures that were seen from this family trip, from riding train to eating ice creams.
The only thing that Vegeta or Saiyans love is eating and this is the only time that he is enjoying what he is eating. But to the dismay of Trunks and Bulma, Vegeta is angered by Octopus squirting oil on him. But both prevail on him and see that he is not rubbed the wrong way.
However, Vegeta is annoyed due to the constant pushing when watching the fire dancers perform. His annoyance increases when someone in the stage calls him an "old man."
This time he cannot hold it and flies off to train, he now thinks about how strong Goku might have become. After this, there is a scene that shows how Goku's training is going on in King Kai's planet.
Fans looking for some action were treated with one as Beerus is looking for a fight. Whis and he land on an alien planet and choose a four-eyed, four-armed creature. But Beerus defeats it easily. It does not end at that. Beerus goes on to defeat the whole planet.
This destruction creates a scare for Old Kai when talking to Kibito Kai.
The concluding parts of Episode 2 deal with Beerus talking about the existence of a "Super Saiyan God," and wanting to fight one wherever he is. He even has had visions about it.
We know that this "Super Saiyan God" is Goku. So we will see for sure a fight between Goku and Beerus in the future episodes.
July 2015 Schedule
Below is the full July schedule for Dragon Ball Super:
5 July
Dragon Ball Super Episode 01 – Who Will the 100 Million Zeni Peace Reward Go To...?!
12 July
Dragon Ball Super Episode 02 – Onward to the Promised Resort! Vegeta Goes on a Family Trip?!
19 July
Dragon Ball Super Episode 03 – Where Does the Dream Continue?! The Search for Super Saiyan God!
26 July
No Episode
2 August
Dragon Ball Super Episode 04 – Aim for the Dragon Balls! Pilaf Gang's Grand Strategy!
9 August
Dragon Ball Super Episode 05 – Decisive Battle on King Kai's Planet! Goku vs. God of Destruction Beerus
[Saiyan Island]
Episode 3 Preview Trailer is out
Below is the Episode 3 preview. The video does not have any English translation.
(YouTube Courtesy: OriginalDBZAnto)