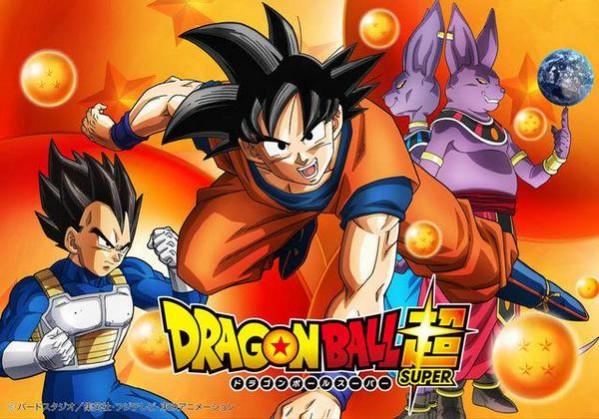 Ever since its release in July 2015, Dragon Ball Z fans have been glued to Dragon Ball Super, an anime TV series that airs exclusively on Japanese Fuji TV. A product of Toei Animation created by Akira Toriyama, it has run 13 episodes.
The new series has gained popularity with old fans and new ones alike. Since the last three episodes, Goku and Lord Beerus have been fighting, following Goku's discovery that he could fire up to the Super Saiyan God.
Thanks to Kanzenshuu (via Saiyan Island) for providing the details of the next eight episodes that the series will be airing. But fans must beware of the spoilers as the titles will reveal what the story will be holding.
The details below also note the release dates of the episodes. We come to know that Goku goes to Whis for training in episode 18 and in episode 19 there is some threat to the earth.
It has been predicted that Jaco the Galactic will be making his debut in the series, and we also know that the series will include the stories and events from the latest movie, 'Dragon Ball Z: Resurrection F.'
Episode 13 — 04 October 2015
Super Saiyan God Son Goku and Beerus' super-fierce fight gets more and more intense!!
Episode 14 — 11 October 2015
During his battle with Beerus, an unexpected change happens to Goku, who had been a Super Saiyan God...!?
Episode 15 — 18 October 2015
After the battle with Beerus wraps up, a terrible visitor comes to Satan!?
Episode 16 — 25 October 2015
With the battle over, one day Kuririn visits Goku. His unexpected request is...!?
Episode 17 — 01 November 2015
Some time has passed on Earth. Gohan and Videl's daughter is finally born!!
Episode 18 — 08 November 2015
Goku departs Earth and begins training under Whis. The surprising training method is...!?
Episode 19 — 15 November 2015
Goku throws himself into training under Whis. Meanwhile in Hell, you-know-who suffers intense torment.
Episode 20 — 22 November 2015
An unprecedented threat bears down on Earth!! At this time, an old friend comes to visit Bulma...!?