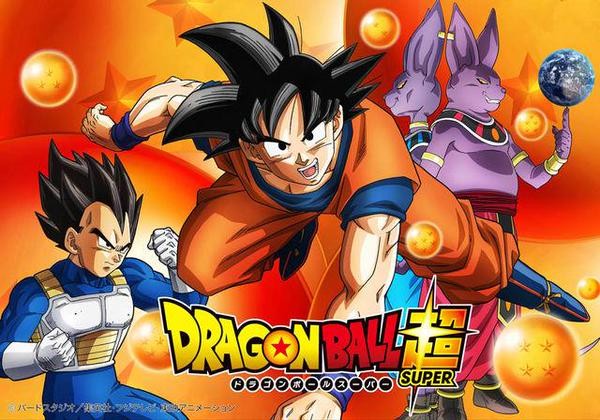 "Dragon Ball Super," the popular anime TV show from Toei Animation, aired Episode 51 titled "Feelings that Transcend Time - Trunks and Mai" on July 10, exclusively on Japanese Fuji TV.
The current theme of the anime is the Future Trunks saga that saw Trunks going into the Future with the help of the Time Machine and returning as Future Trunks. It also brings back a new antagonist, Black Goku from the Future, who fights with real Goku but goes back to Future.
In episode 50 of "Dragon Ball Super" we saw Black Goku and real Goku battling each other. During the fight, Black Goku destroys the Time Machine and escapes via the portal he created to come into the present. The episode showed a brief glimpse of the Future with Future Mai being alive. Bulma brings another Time Machine but it needs to be fixed.
Meanwhile, episode 51 sees a worried Beerus and Whis, as they are not happy with the constant manipulation of time and also the fact that Black Goku used the ring that allowed him to travel through present and future timelines, according to Attack of the Fanboy's review. Goku is not bothered by these and is seen putting forward request to Beerus and Whis to train him further so that he is well prepared to face Black Goku next time.
After Beerus and Whis ignore the Goku's request for training, Goku is seen heading to King Kai's planet for training. Vegeta, however, prefers to train in the gravity room.
The scene then shifts to the future, where we see Black Goku who changes into the orange robes, similar to real Goku. This has many fans wondering about the real identity of this Black Goku. Nevertheless, Black Goku is not satisfied with the loss to real Goku, and wants to fight him again. Black Goku knows that the only way to get stronger is to have more fights.
We also have Bulma's parents coming over to her place and are surprised to see both Future Trunks and Kid Trunks at the same time. But Bulma is happy that her dad can help fix the Time Machine.
We also come to know about the relationship between Future Trunks and Future Mai. Future Trunks wants to tell Mai from the present that she becomes important in the future but Mai is seen blushing.
Nevertheless, Future Trunks reveals that Future Mai would have raised a resistance group to take on Black Goku. We see that Black Goku cannot be killed with weapons and it was Future Goku who saves her. At another point of the fight, it is Future Mai who saves Future Trunks when Black Goku is distracted.
Future Trunks also reveals to the group that Future Mai dies in the fight against Black Goku. He also tells them that he has never seen Future Pilaf or Future Shu.
The episode ends with Beerus and Whis reveal that they have felt the power level that is similar to Black Goku before.
Meanwhile, Toei Animation shared the preview of episode 52, titled "Master and Student Reunion - Son Gohan and 'Future' Trunks."
In the next episode, we see the possibility of Trunks meeting Gohan, the adoptive Human grandfather of Goku. We also see Trunks asking Whis if he has "any lead" on the identity of Black Goku. Whis is probably heard telling that Universe 10 has clues on it and Future Trunks wants to go there with him.
"Dragon Ball Super" episode 52 is expected to be released on July 17, 2016.