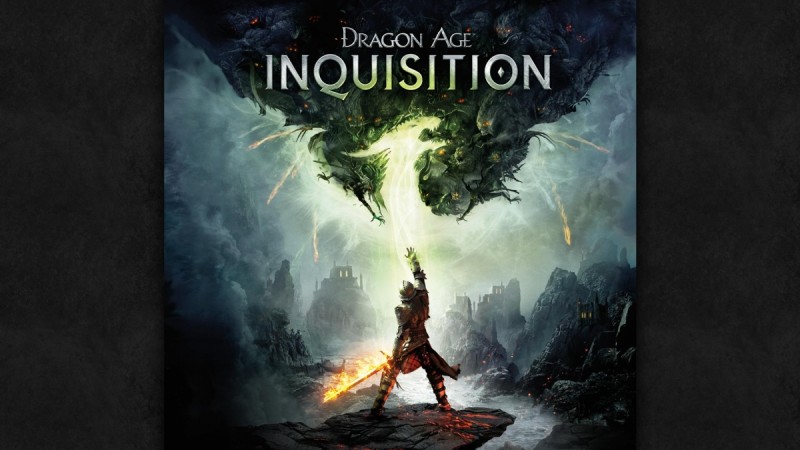 BioWare has announced that it will be releasing its latest downloadable content (DLC) to its award-winning action RPG gaming title, Dragon Age: Inquisition. The DLC titled Jaws of Hakkon will be available for download on 24 March 2015.
This is the first DLC pack that is being released for Dragon Age: Inquisition, but it will be initially released only on Xbox One and PC. Players on PlayStation 3, PlayStation 4 and Xbox 360 have to wait for some more time due to the deal between EA and Microsoft.
According to Xbox Live Marketplace, the Jaws of Hakkon DLC weighs 1.5GB and costs $14.99. "Discover the fate of the last Inquisitor and the powerful dragon he hunted. Enter an overgrown wilderness filled with Avvar, fiercely independent hunters who settled in the southern mountains of Thedas..." reads the game description.
Information on the DLC is shrouded in mystery but we have gathered that this DLC will be inclusive of new armour types, weapons, enemies and a new region called Hakkon.
Examiner goes on to explain that Hakkon Wintersbreath is one among the three primary Avvar gods who has been nicknamed as Lord of Winter. He is a Poseidon-type deity, who is important, but not a person who controls. He is a war god to the Avvar and he is the master of "frost and steel."
A new adventure awaits... http://t.co/B8PgTVDkdo #DAIJawsOfHakkon pic.twitter.com/xFdDBsOcfR

— Dragon Age (@dragonage) March 23, 2015
CONFIRMED: Dragon Age: Inquisition - Jaws of Hakkon DLC releases tomorrow on Xbox One & PC. #DAIJawsOfHakkon — Dragon Age (@dragonage) March 23, 2015
Kotaku said the message from EA and BioWare has been "intentionally vague" with just a teaser image.
But many players said they would wait for the PS4 or PS3 version of the Jaws of Hakkon DLC.
Below is the list of four achievements in Jaws of Hakkon DLC (True Achievements):
Destroy all the Winter Shards and light all the fires in the Old Temple.
Impress the Avvar of Stone-Bear Hold and gain their friendship.
Uncover the secrets of a legendary figure.
Dispel a myth of ancient days.
Patch 6 Notes Released
BioWare has also released a new Patch 6 notes for Dragon Age: Inquisition giving the game an overall game stability, fixing bugs, and brining improvements in multiplayer
Below are the full patch notes for Dragon Age: Inquisition (BioWare blog):
[PC] Enabled binding of additional mouse buttons for mice with more than two buttons.
[PC] Fixed issue that caused abilities to not be usable in tactical mode when using mouse look toggle.
[PC] Fixed issue that caused mouse look toggle to turn off during looting.
[PC] Fixed issue that prevented resurrecting characters who had died in deep water.
[PC] Fixed issue that could cause the journal to act in unexpected ways when expanding categories with the mouse.
Changed Solas's quest "What Lies Dormant" to trigger when reading the after-action report for "Measure Veil Strength" instead of when the time completes.
Fixed issue that could break the "Perseverance" quest in certain circumstances.
Fixed case where the GUI did not come back after opting out of light conversations in certain circumstances.
Adjusted position of mosaic pieces for "The Fall" so they can all be collected.
Fixed issue that caused some dragonlings in the Hinterlands to become non-hostile when the dragon was killed.
Fixed issue that caused the cave opened by the Abyssal High Dragon to become closed again in certain circumstances.
Buffed the Katari multiplayer kit slightly so that it has more HP and generates guard on hit.
Fixed issue where Shatter and Rupture combos would be reported twice in multiplayer session stats.
Made change to prevent players from salvaging items that are equipped by other character kits in multiplayer.