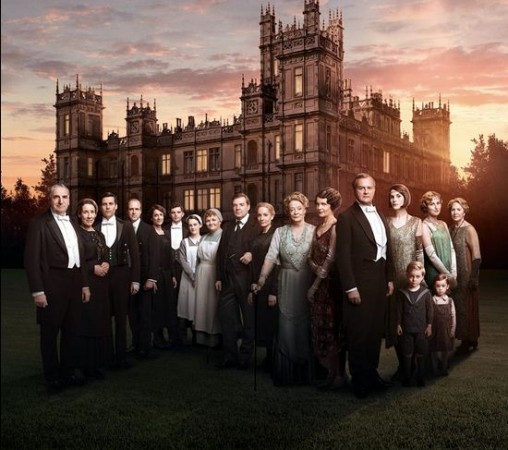 With the end in sight, fans of British period drama "Downton Abbey" hope that all the characters on the show have a happy ending. The series finale, Season 6 Episode 9, teases big changes for the Crawleys. It remains to be seen if all of them are changes that point toward a better future.
Throughout Season 6, Lady Edith's (Laura Carmichael) relationship has been focused upon. The younger of the two Crawley daughters finally met a man who loved her as much, and didn't harbour an ambition of running off to Germany. To be sure, Bertie Pelham (Harry Hadden-Paton) is not only romantic, he is deeply affectionate and very caring. It was a pity to see him end his engagement in the last week's episode.
However, it remains to be seen if he will change his mind. The promo for Season 6 Episode 9 includes a disembodied voice, which says, "Did you ever think we'd get to this day?"
Elsewhere in the promo video, another character says, "I'm ready for this chance — thank God!" reports US Weekly.
Furthermore, the promo photos on the website reveal that Lady Rose Aldridge and the family's relatives will gather at the estate. While the reason for their attendance isn't yet clear, fans hope that the series ends with Lady Edith's wedding.
In an interview with TV Line, Carmichael said, "It's a really satisfying ending. It's hard. It's never going to be the way that you think it is. There's going to be a lot of gasps and tears, but all in that classic Downton way!"
Season 6 Episode 9's synopsis released via TV Guide reads:
In the series finale, Edith receives a marriage proposal; Tom and Henry go into business together; Thomas finds employment; Denker shares a secret of Spratt's with the dowager; Carson has health issues; and Anna goes into labour.
"Downton Abbey" Season 6 Episode 9 airs on Sunday, March 9, at 9 p.m. on PBS Masterpiece.