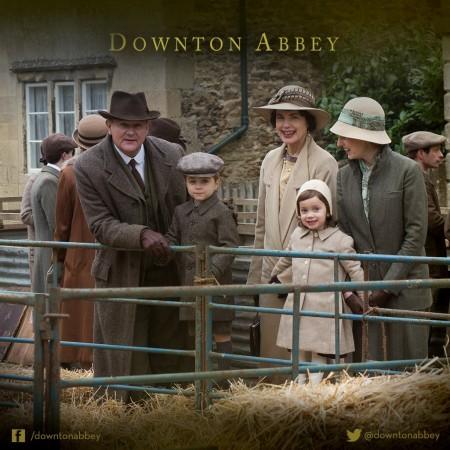 The Crawley family has gone through a lot in Season 6 of "Downton Abbey." If they are not dealing with a health crisis, their relationships lie fractured. The past five seasons of the show marinated Lady Edith (Laura Carmichael) in a world of sorrow. She has finally found love again, but will her beau Bertie Pelham (Harry Hadden-Paton) find out about her illegitimate daughter in Season 6 Episode 7?
Ever since Season 6 premiered, Lady Edith has been cautious about falling in love again. In the first few episodes, she seemed resigned to her fate as a single mother in London. The unlucky daughter of Lord Grantham (Hugh Bonneville) saw her fortune change when she met Bertie, the Brancaster estate's agent.
To be sure, Bertie has been the most empathetic of all the men she's fallen in love with. He has been a friend and constant source of support whenever Lady Edith has needed it the most. Perhaps Lady Edith's new relationship is a bit dizzying, but the synopsis for Season 6 Episode 7 on TV Guide states she is still grounded and worries about their future.
Throughout Season 6, Lady Edith has been wary of spilling the truth about Marigold. After all, she has been left at the altar before and every man she has loved has somehow moved away from her. However, Lady Edith has always been honest in her relationships. So, will she tell Bertie the truth about her ward? Or will her elder sister, Lady Mary (Michelle Dockery), reveal what she supposes is the truth.
The eldest daughter of the Crawley family has been awfully interested in her sister and Marigold's relationship. Will she do her sister a disservice by revealing her secret?
"Downton Abbey" Season 6 Episode 7 airs on Sunday, Feb. 14, 2016, at 9 p.m. on PBS Masterpiece.