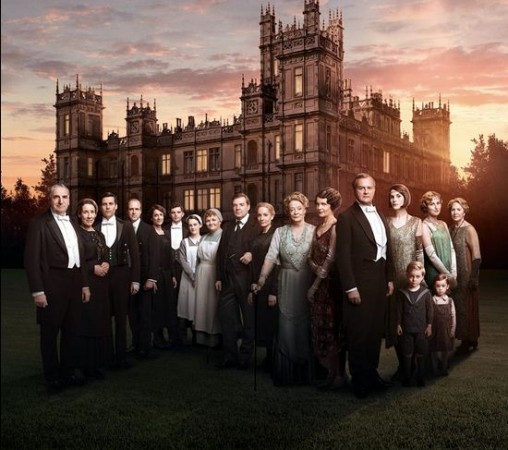 If there's one story fans of British period drama "Downton Abbey" want to see, it is the love story of Lady Mary and Henry Talbot. The two, who met at the end of Season 5, shared a chemistry that left Lady Mary intrigued and interested. However, it remains to be seen if she is indeed ready for a relationship.
Since the premiere of Season 6, the eldest daughter of the Crawleys seems guarded. Oftentimes, she has told her father Lord Grantham (Hugh Bonneville) she doesn't foresee a future in which she is happily married. While we are stoked about the new-found empowerment, we wonder if she's being true to herself. After all, Lady Mary pines for attention.
In the promo for Season 6 Episode 5, she is seen receiving this attention and more from her beau Henry Talbot (Matthew Goode). The young car racer from London invites Lady Mary and her brother-in-law Tom Branson (Allen Leech) to watch him drive. Although the Crawleys travel to see Henry's racing abilities, Lady Mary (Michelle Dockery) looks worried. In the video clip, she tells her brother-in-law she's scared of speed and looks wary as Henry dashes past her in his car.
Do you think Lady Mary is likely to marry Henry Talbot at the end of Season 6?
The synopsis for Season 6 Episode 5 reads:
Thomas offers to help Andy with a problem; Spratt comes to the aid of Denker; Neville Chamberlain comes to dinner; Robert collapses; and Mary becomes suspicious of Marigold.
"Downton Abbey" Season 6 Episode 5 airs on Sunday, 31 January, at 9 pm on Masterpiece in the US.
Watch the promo here: