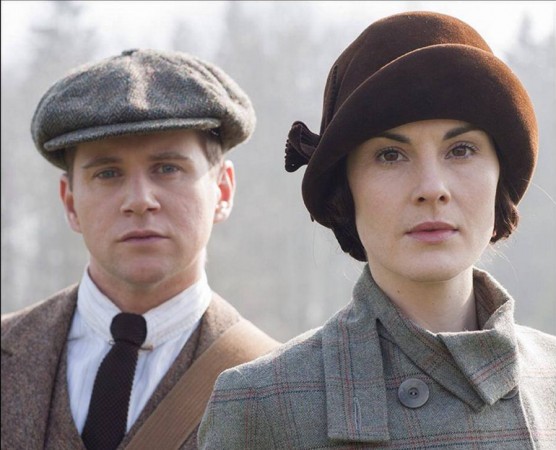 Downton Abbey may have bid goodbye to television screens but the period drama might return on a grander scale. Most of the cast members, including Maggie Smith might be part of the feature film, which will hold its focus on the Crawleys.
According to the latest news, the 81-year-old actress, has reportedly signed on to be part of Julian Fellowes' film. Michael Fox, who plays the role of Andy Parker, the second footman in the Crawley estate, confirmed Smith's presence in the film. "She elevates it to something else, because she is such a legend and a national treasure," he said at BBC America's BAFTA Party in West Hollywood.
In many ways, this latest update signals the certainty of a Downton Abbey movie. Cast member Joanne Froggatt said during a recent appearance on Good Morning Britain that she's 98 percent sure that a film is in the offing. "I am pretty confident we will do it," she added.
Earlier, the show's creator, Fellowes, said his beloved period drama ended with Season 6 partly due to Smith's reluctance to carry on as Violet Crawley, Dowager Countess of Grantham. The actress told Cinema Blend, "I couldn't go on and on and on. I couldn't. It just didn't make sense."
Fox's confirmation and the other cast members' excitement about being part of a Downton Abbey film certainly suggests that the possibility of a movie. But what can we expect from the plot?
During a recent interview, he envisioned the future of the Crawleys and stated that Lady Mary would embrace her pragmatism and open the estate to the public, as so many families did in the 1960s.
Fellowes added that the Crawleys would certainly live in the estate, even if they don't occupy it all year round. "... She'd [Mary] have retreated to a wing, and maybe only occupied the whole house during the winters," he told Deadline.
The show's creator said that Lady Mary's (Michelle Dockery) son, George, would go to World War II a few years later and an existential problem would confront the family.
Fellowes' vision for the Crawleys and their future seems detailed but its still unclear when filming for the movie will begin.