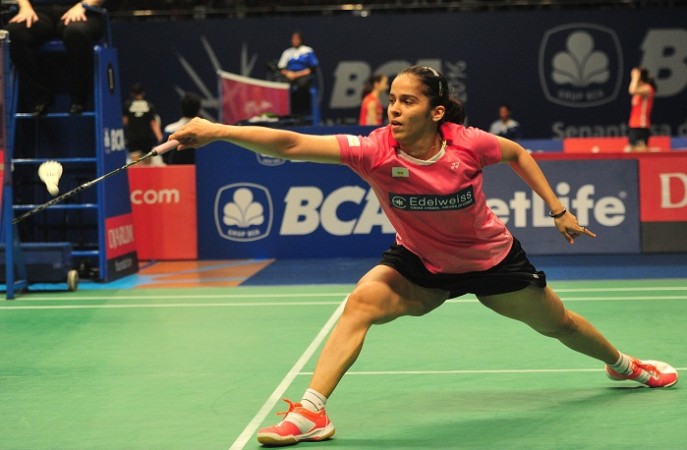 Former world number one Saina Nehwal has become the first Indian to be appointed as a member of the International Olympic Committee's (IOC) Athletes' Commission. Such news will please Saina's fans, who had another reason to celebrate as the shuttler was also seen on the badminton courts, practising for the first time after her knee surgery in August.
This appointment is huge news for India sport, which also explains the respect Saina has gained over the years at the highest level. With Saina being appointed as a member of the Commission, she has promised to give her best in the new role. With such players as members, they can also become the voice of other athletes and give their feedback on various decisions taken by the Olympic movement.
"I am humbled that President Bach has considered me worthy of this appointment and I wish to thank him for the confidence which he has shown in me. I will certainly give of my best in this new challenging role," All England Open official website quoted Nehwal as saying.
Badminton World Federation President Poul-Erik Hoyer spoke highly of Saina, who has been one of the best female badminton players in the circuit for some time.
"Saina has been a leading personality in our sport for some years and we are pleased that she has been given this opportunity to serve at a higher level – among the voices speaking on behalf of athletes – and we wish her well," Høyer said.
This comes as a huge motivation for Saina, who was knocked out of the Rio Olympics in the first round. Saina could not deliver, primarily due to knee injury, and the player also underwent surgery for the same few months ago.
Saina also posted a video on Twitter, where she was involved in some serious training, which was her first session after the knee surgery.