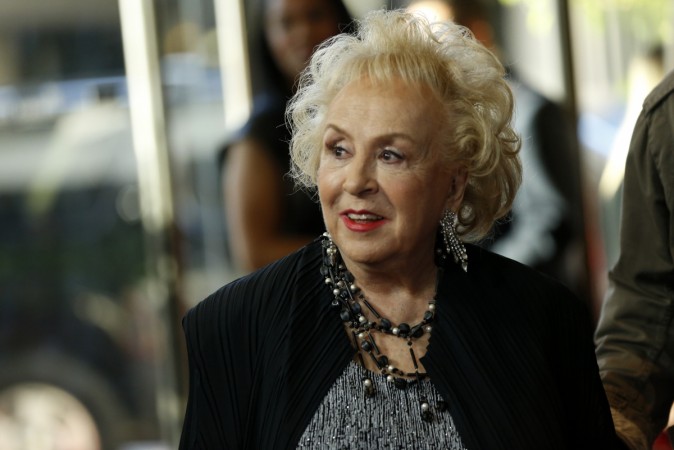 Doris Roberts, the actress who played Marie Barone on "Everybody Loves Raymond," died on Sunday at the age of 90. Roberts died in her sleep of natural causes, her son Michael Cannata said, reported Deadline.
Roberts worked in a number of series since making her acting debut in the early 1950s, but it was her role as a nagging and over-bearing mom to Ray Romano's character that truly made her a household name. The role earned her four Emmy Awards for Outstanding Supporting Actress in a Comedy Series.
"Doris Roberts had an energy and a spirit that amazed me. She never stopped," Ray Romano said in a statement cited by Entertainment Weekly. "Whether working professionally or with her many charities, or just nurturing and mentoring a green young comic trying to make it as an actor, she did everything with such a grand love for life and people and I will miss her dearly."
Her "Everybody Loves Raymond" daughter-in-law Patricia Heaton took to Twitter to share her grief at Robert's death, writing: "My wonderful TV mother-in-law and ("Everybody Loves Raymond") nemesis Doris Roberts was a consummate professional from whom I learned so much." Heaton added that Roberts loved life and lived to the fullest.
Fans of the show too have taken to Twitter to mourn Roberts' death, with many noting they have fond memories of Marie harassing Debra. Check out a few tweets below:
Forget Ray or Robert or even Debra but Marie, played by Doris Roberts was undoubtedly the show stopper on Everybody Loves Raymond. Real sad.

— Nikhil Menon (@multimenon) April 19, 2016
RIP Doris Roberts. Many a fond memories watching her harass Debra every episode. — Michael Kinkead (@mkinkead86) April 19, 2016
RIP Doris Roberts. Ray always knew he could sneak in a good meal at your house if Debra was cooking that night.

— Ryan Etheridge (@RVEtheridge) April 18, 2016
Marie Barone: Debra, don't let a suitcase full of cheese become your big fork and spoon.#DorisRoberts #EverybodyLovesRaymond

— Andrea Hughes Baker (@AndreaHBaker) April 19, 2016