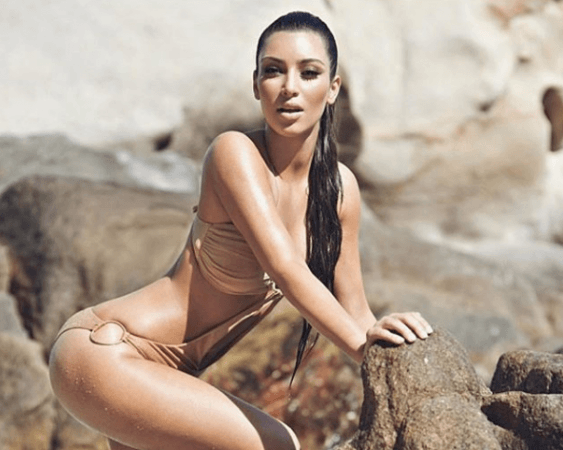 Breakouts on the skin can be terrible regardless of where they are. While facial breakouts or acne result in embarrassing photo moments and even bitter experiences in school or college, suffering from butt acne is worse.
The problem is considerably common. However, it is surprising that discussions around the phenomenon are still taboo. Butt acne, also referred as Butt-ne, is not like the breakouts one experiences on the face.
Also Read: 5 foods to avoid to prevent acne breakouts
Dr Anjali Mahto of the British Association of Dermatologists told Refinery 29 that butt pimples are caused due to a skin condition.
"Spots affecting the buttocks are quite common, and usually caused by a skin condition known as folliculitis," she told the site.
"It occurs due to irritation, infection (by bacteria, yeast, fungus), or blockage of the hair follicles, and looks like a red, bumpy rash on the skin," she explained. Unlike face acne, butt acne is not painful but more itchy and irritating.
Causes:
There are numerous causes of the butt acne. The most common causes, experts say, are dry skin on your butt, tight clothes that do not let your butt give some air, dirty clothes or hormonal imbalances.
While there are remedies for those who are suffering from butt-ne, doctors say the problem can be easily avoidable.
Remedies:
Debra Jaliman, a New York City-based dermatologist, told Women's Health magazine that there are some easy home remedies to remove butt acne. She suggested using a body wash with benzoyl peroxide to solve the problem.
One can also use Salicylic Acid Pads a few times a week to unclog the pores and clear the pus. She also recommended lotions constituting lactic acid that exfoliate dead skin cells and help get rid of the bumps.
Preventions:
New York City-based cosmetic dermatologist Shereene Idriss spoke to Allure and said good hygiene is the best way to avoid Butt-ne.
"The best way to avoid a breakout down there is by maintaining good hygiene and washing regularly. In addition, wearing loose-fitting clothes, especially while sleeping, can help prevent a breakout, since tight-fitting garments, in addition to sweating, can lead to irritations, further worsening butt acne," she suggested.
She also recommended stopping scrubbing the rear end as this could worsen the inflammation, "which could lead to potential scarring and hyperpigmentation."