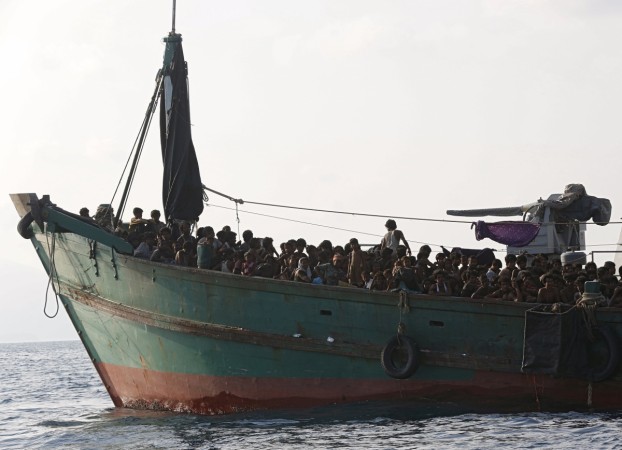 The Indonesian government has reportedly asked the local fishermen not to rescue hundreds of stranded Bangladeshi and Rohingya Muslims even if they were drowning in the sea.
The warning was issued to the fisherman after some 700 migrants from Bangladesh and Myanmar were rescued off Aceh last week.
A BBC report citing some Acehnese natives stated that local boat operators have been warned by the military not to carry out any more rescue operations. BBC's Martin Patience told a news agency that the fishermen fear being punished by the government.
However, a few local fishermen still have come forward and said that they would rescue anyone, if they saw someone drowning.
Indonesian military spokesperson Fuad Basya said in a statement that it would be illegal to bring migrants into the country. He said that the fishermen could help the migrants by delivering food and water or repair their boat.
Despite aid agencies saying that the people on board the boat were severely malnourished and needed immediate help; Malaysia, Thailand and Indonesia have refused to allow them entry.
The three nations - Indonesia, Malaysia and Thailand - have come under heavy criticism for their stance on handling the migrant crisis, which they blame on the violence in Myanmar.
Four Indonesian warships and a plane have been patrolling the coast near province of Aceh to stop migrant boats from entering, The Guardian reported. Last week, the coast had only one warship and a plane.
Similarly, Malaysia has also sealed its north-western sea border to stop the migrants from entering the country. Thailand, on the other hand, helped the migrants repair the stranded boat, but hurriedly pushed it out in international waters.