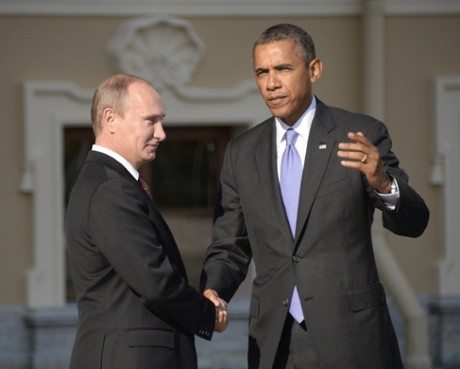 Russia's renewed confidence in its nuclear and military capabilities should set the United States thinking.
Russia continues to pester the United States with its delicate beckoning for a fight. Recent reports claim Russia's preparedness for a nuclear conflict is much better than its counterparts, but the biggest problem with Washington is its complacency, claims Forbes contributor James Conca.
It can be noted that the deteriorating state of America's nuclear weapons was heightened in October 2013 by the departure of a US general in charge of shaping up the nations' intercontinental Ballistic Missile command. Lapses in the management of the ICBM have hit the reputation of US security to its core.
Meanwhile, Russia is gaining an upper hand with its preparedness in its nuclear weapons programme as revealed in a recent report in PRAVDA.
PRAVDA ran an article headlined, "Russia Prepares Nuclear Surprise for NATO", which was no less than an official nuclear war threat to the West and the US in particular.
The propaganda the Russian news article published last week screamed that Russia had greater nuclear weaponry than the United States. It said: "As for tactical nuclear weapons, the superiority of modern-day Russia over Nato is even stronger. The Americans are well aware of this. They were convinced before that Russia would never rise again. Now it is too late."
The report arbitrarily sought to prove, much to the disgrace and chagrin of Pentagon, that if World War III was indeed to happen anytime, Russia's Vladimir Putin would win hands down.