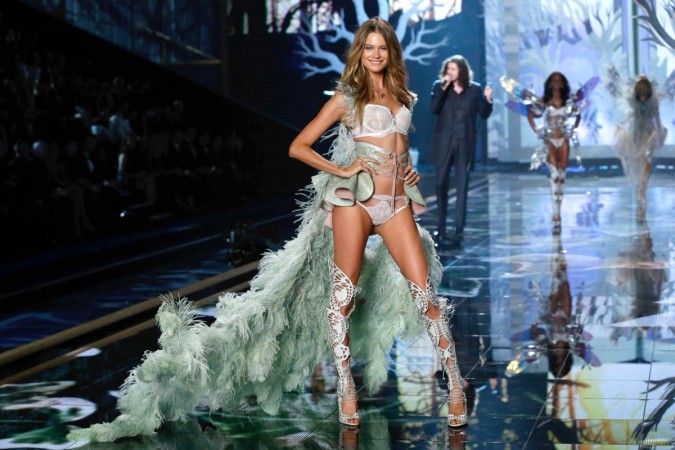 Enjoying a sunny weekend by the pool, bikini-clad Behati Prinsloo wanted to take a picture of her swimwear to share online. However, the photo looked like she was by the pool nude all thanks to her growing baby bump.
Sharing a picture of her perfect sunny day, Behati joked that she was trying to flaunt her bikini but her protruding tummy blocked the view.
"Tried to show off my bikini...it's yellow it's cute ☀️ #decemberincalifornia," wrote Behati sharing the stunning picture. In the picture, the gorgeous Namibian beauty flaunted her toned legs, apart from showing off her pregnant belly. Lying on a blue and white striped towel, the model looked at the hilly view soaking up the Sun.
Behati, who is married to Maroon 5's Adam Levine, announced that she was expecting her second child with the lead singer. Levine confirmed on The Ellen DeGeneres Show last month that the couple is expecting another baby girl. Levine and Behati are already parents to a cute little daughter Dusty Rose who is one-year-old.
"It is a girl. We are having another girl," he said. And clearly, the singer wants more children. "Probably," he told Ellen when she asked him if he and Behati's family will continue to grow.
"I want a lot. I thrive with chaos. I really, generally enjoy and love it. She [Behati] was an only child. So she wants like 100 babies. But I don't know if I could do that," he said.
Ever since the second baby announcement, Behati has been sharing several photos of her growing belly. Recently, she shared a photo wearing a crop top and shorts, flaunting her belly covered with stars. She captioned the picture: #2.