After a lot of reports, a lot of talking, a lot of negotiating, Manchester United have finally agreed a deal with Inter Milan for the Croatian winger Ivan Perisic.
Perisic has been Jose Mourinho's number one target for a wide role since the start of the summer transfer window, and while the move, at times, looked in doubt, as Inter stayed firm over a big fee, it now looks like the two clubs have finally settled on a deal.
According to The Sun, Manchester United will pay Inter Milan £40 million for the services of the former Borussia Dortmund man, with Mourinho keen to strengthen his attacking line.
Anthony Martial is clearly not a Mourinho favourite, while Jesse Lingard and Henrikh Mkhitaryan weren't consistent enough last season. So, Mourinho has decided he needs someone new, and that new player is set to be Perisic.
The report says Perisic will soon fly out to USA to join up with his new teammates after Inter finally relented and decided to sell the 28-year-old.
Perisic has been angling for a move to the English Premier League and Manchester United since the end of last season, and there were even reports of the Croatian falling out with his current club. But, any worries over the transfer being dragged on till the end of this window is over, after United agreed a fee with the Italian giants.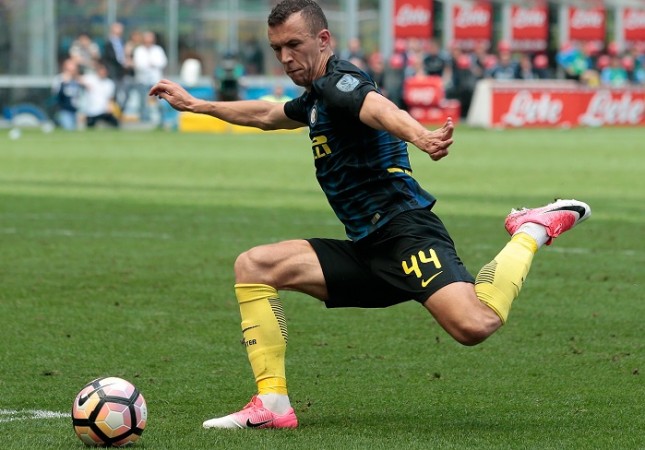 United have already signed Victor Lindelof and Romelu Lukaku from Benfica and Everton respectively, with Mourinho also keen on bringing in a central midfielder.
That signing is likely to be either Eric Dier or Nemanja Matic. Mourinho would prefer Dier, who has been excellent for Spurs in both defence and midfield over the last couple of seasons, but with Tottenham, so far, unwilling to sell, Manchester United might have to settle for Matic.
There were reports that suggested Chelsea were unwilling to do business with United after the latter embarrassed the Blues by signing Lukaku from under their noses, but a deal worth £40 million is still in the pipeline, although Mourinho does have competition from Juventus and Arsenal for the Serbia international's signature.
Matic, though, prefers a reunion with his former Chelsea manager Mourinho, which does give Manchester United the upper hand. Whether that is enough for them to strike a deal with the Premier League champions or not remains to be seen.