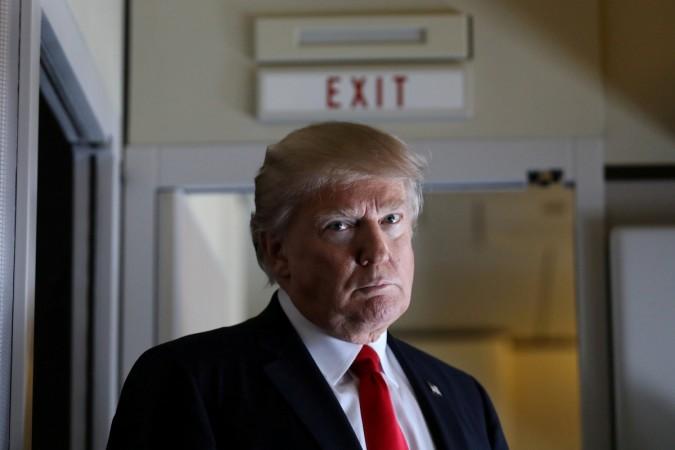 The United States President Donald Trump's controversial travel ban meandered through the US courts for months, and now the "watered down" version of the ban is set to kick in on Thursday at 8 pm EST.
Under the Supreme Court ruling, foreign nationals in the US from six particular Muslim-majority countries -- Libya, Syria, Iran, Somalia, Yemen and Sudan -- can stay in America if they can establish a "credible claim of bona fide relationship" with either an entity, like a school or a job, or a person living in the US, like parents or a spouse.
If the person cannot prove a close relationship, they will be banned from entering the US for at least 90 days. Refugees from the six countries will be banned for an extended period of 120 days.
The travel ban notification was circulated in the US embassies and consulates on Wednesday.
The Trump administration has stated that extended family of a person from one of the 6 nations will not be considered, which includes grandparents, grandchildren, aunts, uncles, nieces, nephews, cousins, brother-in-laws, sisters-in-law, fiancees etc.
Visas which have already been approved by the US government will not be revoked, according to the Associated Press.
Senior officials from the departments of State, Justice and Homeland Security are reportedly finalising criteria to avoid the Trump administration's much-criticised travel ban.
It is up to the government lawyers to define the "bona fide relationship" stated by the Supreme Court, as the top court only offered broad guidelines, according to AP.
Trump, in January, had signed an executive order barring refugees and people from seven Muslim-majority countries to enter the United States. His refugee travel ban faced widespread criticism and protests across the country and was temporarily stayed by a federal court after the Washington state filed a lawsuit asking the ban to be revoked.