United States President Donald Trump may make a secret trip to the United Kingdom (UK) over the next two weeks, according to a new report.
Trump had postponed an official visit to Britain after huge protests erupted in the country against the same.
UK Prime Minister Theresa May has been alerted that Trump could make a brief stop at Turnberry golf resort in Scotland as part of his second upcoming trip to Europe, The Guardian cited Whitehall sources as saying.
Trump is scheduled to attend the G20 Summit Hamburg next weekend, and then he will join celebrations for Bastille Day in France on July 14.
The report added that his schedule raises the possibility of him paying an informal visit to London.
People at 10 Downing Street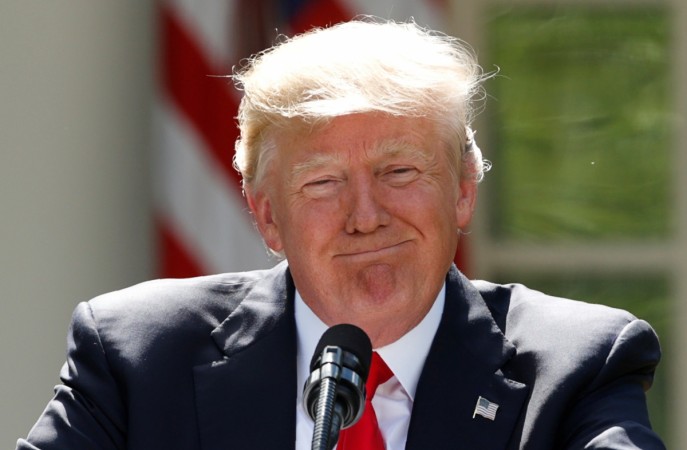 After May's announcement of Queen's invitation to Trump in February during her visit to the United States, many people in the UK launched a petition titled 'Prevent Donald Trump from making State Visit to the United Kingdom' to protest against Trump's immigration ban.
The petition soon became popular and garnered more than 1.8 million signatories, enough to be debated on in the UK Parliament.
There were protests organised countrywide against his visit too.
Trump, in June, had informed May that he would not travel to Britain until the protests against him come to an end in the country.