United States President Donald Trump on Saturday said that all diplomatic efforts to come to a resolution of the North Korean crisis have consistently failed, and now there is only one thing left which can work, according to reports.
Trump and North Korean leader Kim Jong-Un have been locked in a bitter war of words over Pyongyang's ambitious nuclear programme. The tension between the nations heightened when Trump, during his first address to the United Nations General Assembly (UNGA), vowed to annihilate North Korea if it posed any threat to the US and its allies.
Trump also called Kim a "rocket man" who is on a suicide mission for testing nuclear weapons and launching ballistic missiles despite several sanctions imposed on it by the United Nations. While Kim called Trump "mentally deranged" and a "dotard."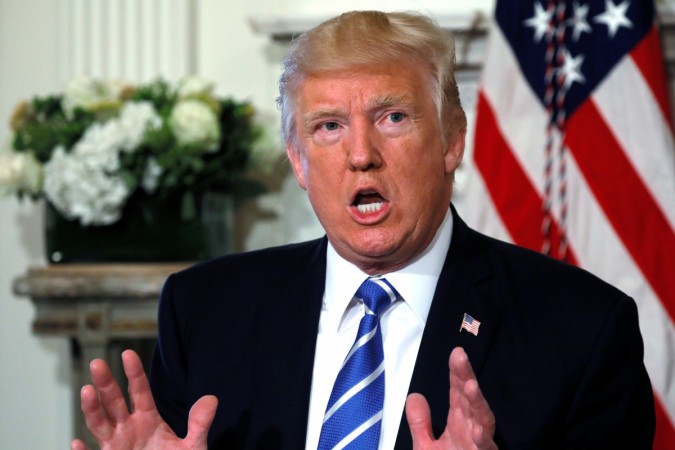 "Presidents and their administrations have been talking to North Korea for 25 years, agreements made and massive amounts of money paid," Trump tweeted on Saturday.
It "hasn't worked, agreements violated before the ink was dry, makings fools of US negotiators. Sorry, but only one thing will work!"
The US has said that it is not ruling out military force to compel North Korea to stop its strengthening nuclear missile programme.
Trump, also told journalists at a recent gathering with military leaders to discuss Iran, North Korea, and the Islamic State (ISIS) group that this "could be the calm before the storm." The Republican billionaire declined to clarify his remarks.
Trump, last week, had tweeted that Secretary of State Rex Tillerson was wasting his time by taking with top Chinese officials in an attempt to probe North Korea's willingness to talk.