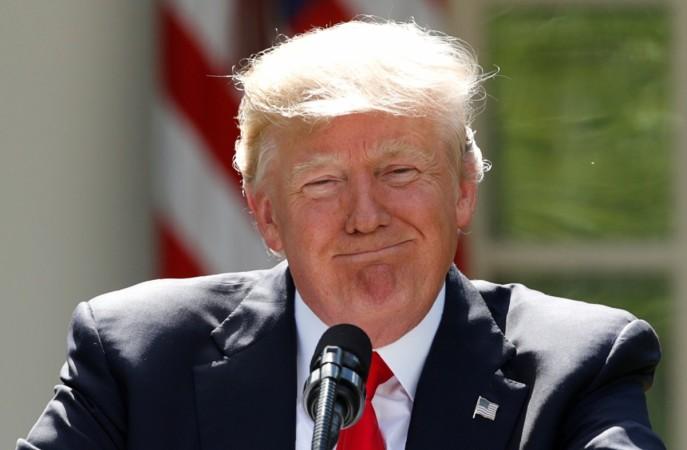 United States President Donald Trump on Tuesday suggested the proposed wall along the southern borders of Mexico and US could be covered in solar panels. Trump made the pitch in a meeting with congressional leaders, according to Politico.
Trump had convened a meeting with the Republican leaders at the White House over legislative agenda, particularly on health care and the debt ceiling.
However, reports state that during the meeting the US President said solar panels could cover the expense of the wall.
Trump, during his presidential campaign, had promised to build a wall along the southern borders of US and Mexico to stem the flow of illegal immigrants. The Republican president had also signed executive orders for the construction of wall shortly after he assumed the presidency. However, Congress is yet to appropriate any money to the administration to follow through on Trump's Mexico border wall promise.
Trump was meeting with House Speaker Paul Ryan, Majority Leader Kevin McCarthy, Whip Steve Scalise and Senate Majority Leader Mitch McConnell and Whip John Cornyn, when he made the suggestion.
McConnell and Ryan, released a joint statement, saying the meeting was "good, productive" and "focused on ... how we can accomplish our goals."
The Department of Homeland Security (DHS) was allowed by the congressional appropriators to move $20 million from elsewhere in the budget for building prototypes.
At least two companies had proposed designs with solar panels during the pitch process. The DHS is yet to select the top proposals for the prototype of border wall.