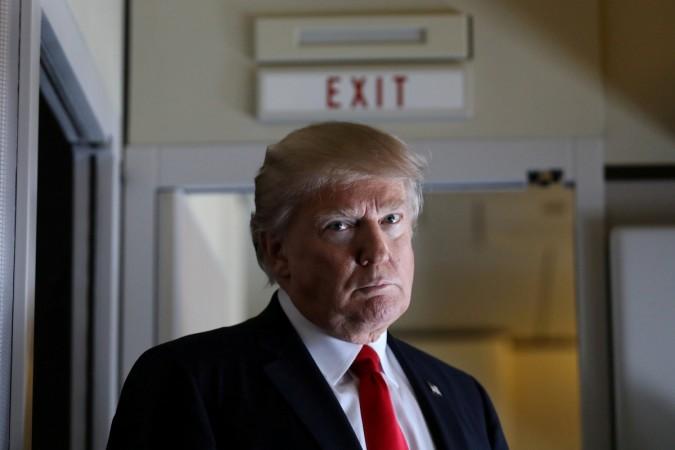 United States President Donald Trump on Wednesday tweeted that he would nominate former Assistant Attorney General Christopher Wray as the Federal Bureau of Investigation (FBI) director, a month after he fired James Comey.
Wray served under George W Bush as Assistant Attorney General from 2003 to 2005. He was also a lawyer representing New Jersey Governor - and Trump ally - Chris Christie during the "Bridgegate" scandal.
Trump described Wray as "a man of impeccable credentials" in a tweet on Wednesday.
On May 9, Trump had sacked Comey, who was overseeing a federal investigation into possible collusion between Trump's campaign and Russia's alleged involvement in the 2016 US Presidential election.
The US President had cited his dissatisfaction with Comey's handling of the Hillary Clinton email scandal as the primary reason for his sacking. However, the timing of the decision had raised many speculations behind Trump's intentions.
Trump had also asked Comey to drop his investigation into former National Security Adviser Michael Flynn's Russia connections, according to Washington Post.
The report stated that Trump instead asked Comey to investigate journalists in leak cases, Comey's associates said, who saw private notes written by the FBI chief recounting the conversation with the President.
Comey wrote some notes after a February meeting with Trump, where he stated that the President brought up counterintelligence investigation into Flynn and urged Comey to drop the probe in the wake of the national security adviser's resignation.
The conversation between Trump and Comey reportedly took place after a national security meeting. Reports state that the President had asked to speak privately to the FBI chief after others left the room, according to Comey's associates. The associates revealed the information to The Post on condition of anonymity.
"I hope you can let this go,'' Trump said, according to Comey's notes, which were described by the associates. The associates said that Comey had written a two-page account of the meeting which was long and highly detailed.