United States President Donald Trump on Monday put North Korea on a list of state sponsors of terrorism. The list allows the US to impose sanctions on Pyongyang, and risks worsening tensions between America and North Korea over the latter's burgeoning nuclear weapon and missile programme.
Tensions between the US and North Korea have escalated as the leaders of the two countries have been locked in a bitter war of words. The situation worsened after Trump, during his first address to the United Nations General Assembly (UNGA), vowed to annihilate North Korea if it posed any threat to the US and its allies, and called the Pyongyang leader "rocket man" on a suicide mission.
The decision came a week after Trump returned from a 12-day Asia visit, where he urged nations like Japan, South Korea and China to take ccordinated and concrete actions against North Korea to curb its nuclear programme.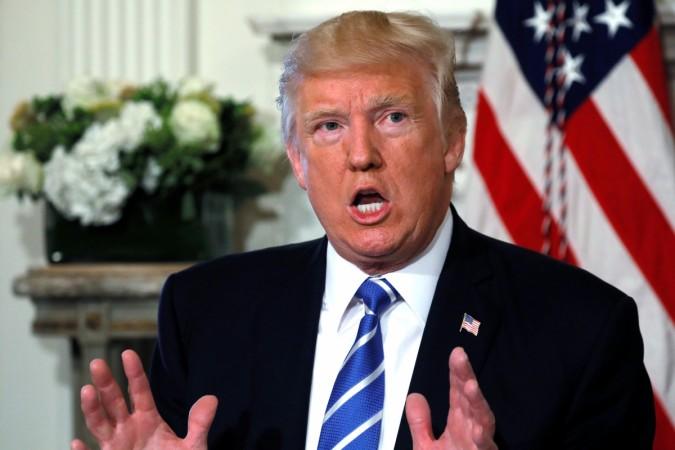 "In addition to threatening the world by nuclear devastation, North Korea has repeatedly supported acts of international terrorism, including assassinations on foreign soil," Trump told reporters at the White House.
"This designation will impose further sanctions and penalties on North Korea and related persons and supports our maximum pressure campaign to isolate the murderous regime," he added.
The US President also said the decision to put North Korea on the list should have been made "a long time ago." Trump has often criticised his predecessors' policies toward Pyongyang, stating that they did not take concrete actions against the state.
America has only designated three other countries as state sponsors of terrorism: Iran, Sudan and Syria.
Some experts, however, feel that the decision to designate North Korea a terrorism sponsor was taken without enough consideration, as there is not enough evidence that proves Pyongyang "repeatedly provided support for acts of international terrorism."