United States President Donald Trump on Monday cracked a Pocahontas joke during an event which was designed to honour Native American veterans in the White House's Oval Office.
Trump, during the meeting with three ageing Navajo "code talkers" who helped keep allied operations secret during World War II, decided to throw etiquette out of the window and attacked a Democratic Party rival -- Elizabeth Warren -- by calling her Pocahontas.
Pocahontas was a Powhatan Native American woman, born around 1595, known for her involvement with English colonial settlement at Jamestown, Virginia.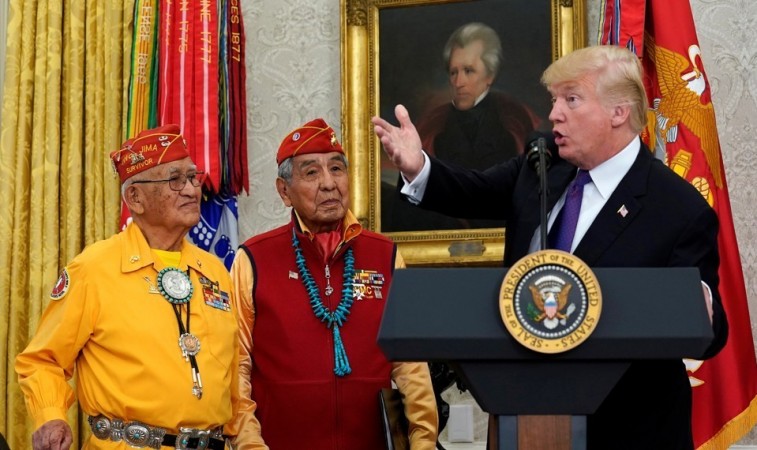 Trump, while addressing one member of the Navajo group, said: "I just want to thank you because you are very, very special people. You were here long before any of us were here,"
"Although we have a representative in Congress who they say was here a long time ago. They call her Pocahontas," he continued. His quip, however, was met with silence.
He then went on to address the Navajos and said: "But you know what, I like you. You are special people."
Trump has often used the moniker to describe Warren, who has spoken about her mother's Native American ancestry.
Reports state that while Trump was talking to the three veterans, he stood beneath a portrait of controversial president Andrew Jackson – who ordered the forced removal of Native Americans from their ancestral land, causing the death of thousands belonging to the community.
The White House, however, denied that Trump's remarks were a racial slur and said that what was actually offensive was Warren "lying" about her Native American origins.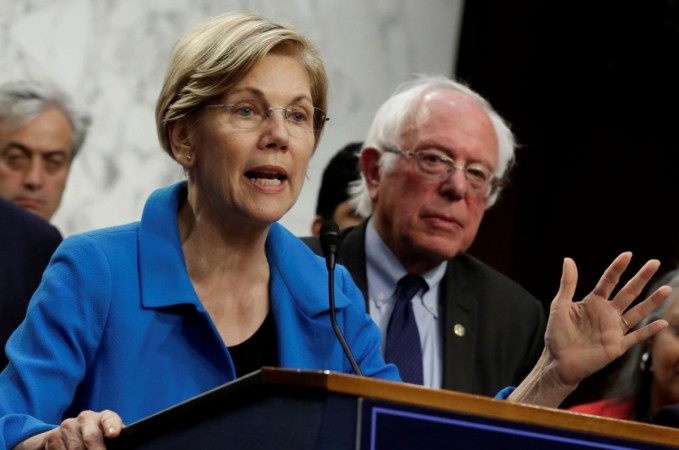 Shortly after Trump's remarks, Warren said that the United States President could not hold a ceremony without making a racial slur.
"It is deeply unfortunate that the President of the United States cannot even make it through a ceremony honouring these heroes without having to throw out a racial slur. Donald Trump does this over and over thinking somehow he is going to shut me up with it. It hasn't worked out in the past, it isn't going to work out in the future," Warren told MSNBC.