Ahead of the festive season, the domestic spending by Indian consumers is expected to pick up the pace as the GST council has slashed the tax on 88 items. The rate cuts have been introduced to benefit the middle-class consumers.
The rate cuts cover several products, including refrigerators, washing machines, vacuum cleaners, shavers, juicers, sanitary pads, perfumes, and deodorants. The rate cut is expected to slash the prices of these products by 8-10 per cent.
The recommendation to cut goods and services tax on more than 50 products could not have come at a better time when the festive season is about to kick off. A depreciating rupee is also putting extra pressure on the electronic imports.
The electronic manufacturing companies are expected to the pass the benefits of these rate cuts to the consumers. With an increase in demand, the electronics industry is also likely to get a boost in the job prospects.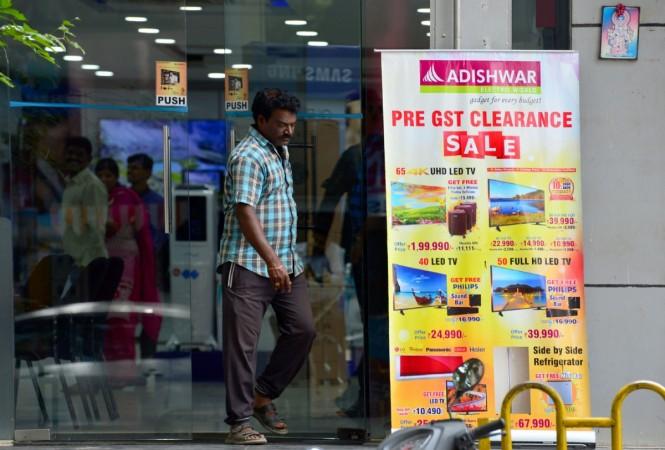 Since the demonetisation was introduced in the November 2016, the discretionary spending has taken a hit. After the GST was introduced last year, most of the electronic appliances were put under the highest 28 percent tax slab, which raised the prices by 2-3 percent.
The manufacturers also increased the price by 4-6 per cent as the commodity rates hardened and the rupee depreciated. All these developments hampered the demand. The electronic industry witnessed a sluggish growth of 3.7 percent and with the introduction of these cuts, it is expected to grow 7-10 percent.
India has a consumer durables market worth ₹72,000-crore which grew 7.5-8.5% in the financial year 2018 and is expected to grow in double digits in the current fiscal year.
The move to slash levies on 88 products is expected to lower the revenue collection by approx. Rs. 15,000 crore ($2.2 billion) each year. Some economists have raised concern over the periodic rate cuts in GST.
The political element of these rates cuts also can't be denied as the latest reduction comes before polls later this year in the states of Madhya Pradesh, Rajasthan and Chattisgarh, all governed by the Bharatiya Janata Party (BJP).