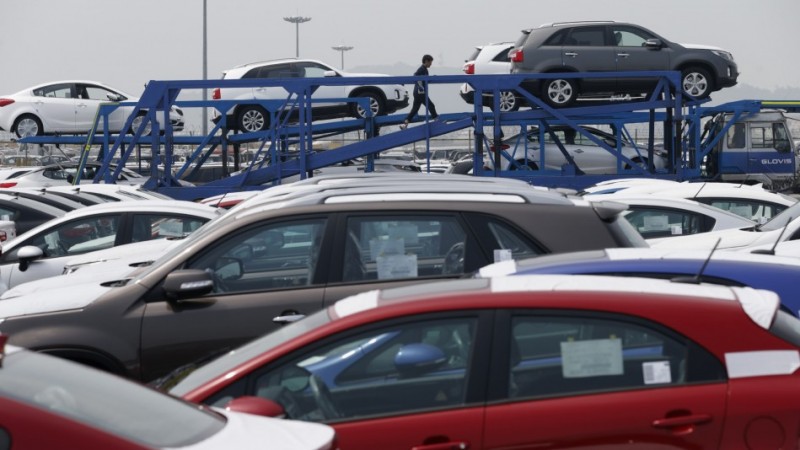 The car sales in India declined 2.55% for the month of October, said the Society of Indian Automobile Manufacturers (SIAM).
Automakers sold 1,59,036 units of cars in India last month, down by 2.55% from 1,63,199 units in October, 2013, according to SIAM data. While the motorcycle sales also plunged 8.73% to 10,08,761 units from 11,05,269 units last year, the commercial vehicles posted a decline of 2.97% to 51,965 units in October, reported PTI.
In India, the automakers had a disappointing sales during this festive season as the major players in the domestic market posted weak performances. Although the automobile industry in the country was expecting to see a surge in the sales during the festive season, the sales did not pick up despite the new launches and the discounts offered.
For the month of October, though the car makers like Maruti Suzuki and Hyundai fall in the list of gainers, it has to be noted that the growth was marginal. Other car makers like Ford India and Mahindra witnessed a decline in October when compared to their performances in the corresponding month last year.
Maruti Suzuki, the country's largest car maker reported a marginal decline in its total sales for the month of October at 1,03,973 units as against 1,05,087 units in the corresponding month last year. While the domestic sales of the company rose to 97,069 units in October 2014, from 96,062 units in last October; registering a growth of 1%, the export declined by 23.5% to 6,904 units as compared to 9,025 units in October last year.
For the same month, Honda Cars India Ltd. (HCIL) saw an increase of 18% in its domestic sales to 13,242 units in October, as against the 11,214 sold in the corresponding month last year.
On the other hand, the companies like Ford and Mahindra witnessed 26.62% and 15.71% fall respectively during the same period.