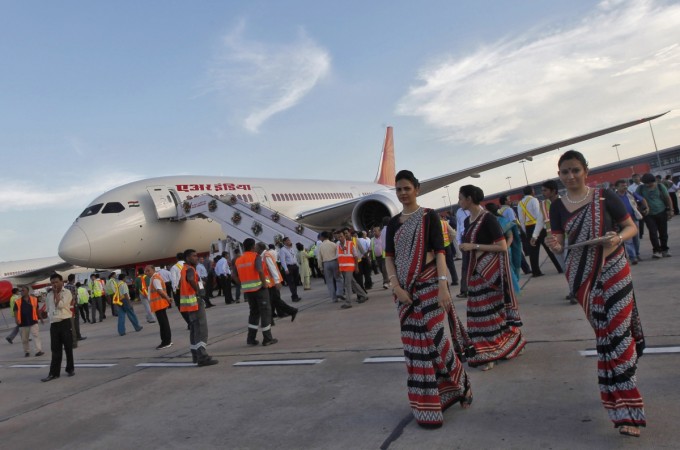 India, currently the fastest-growing civil aviation market in the world, reported yet another month of double-digit growth in passenger volumes in July. The country's low-cost and full-service carriers such as IndiGo, Jet Airways, SpiceJet, Go Air, AirAsia India, Vistara and state-run Air India, and few smaller players, flew 85.08 lakh (8.5 million) passengers during the month, an increase of 25.82 percent, YoY.
The carriers had flown 67.62 lakh (6.7 million) passengers in July 2015, according to data released by India's civil aviation regulator, the Directorate General of Civil Aviation (DGCA). The corresponding number was 79.75 lakh (7.9 million) during June 2016.
IndiGo maintained its lead as the largest carrier by market share at 39.8 percent, its highest in the past seven months, followed by Jet Airways at 16.3 percent. Air India saw its share decline to 14.8 percent in July 2016 from 15.5 percent in the preceding month.
Some of the carriers saw their passenger load factor (PLF) go up during the month as compared to June while others reported a fall. Go Air, belonging to the Nusli Wadia Group, posted a sharp rise in PLF to 90.3 percent for July in comparison to 84.6 percent in June 2016.
SpiceJet, which had consistently maintained the highest PLF among all carriers for the past few months, witnessed a decline to 92 percent during the month from 93 percent in June 2016.
Market share
Low-cost carrier IndiGo stayed ahead of the competition in July as well, carrying 33.84 lakh passengers, or 39.8 percent of the 85.08 lakh passengers flown. Jet Airways, a full-service carrier in which Etihad Airways also has a stake, did not see any change in its market share at 16.3 percent on a sequential basis; the carrier flew 13.90 lakh passengers.
National carrier Air India, which is also a full-service carrier, saw its market share dip to 14.8 percent in July from 15.5 percent in the preceding month.
SpiceJet's market share also dropped, to 11.7 percent in July from 12.7 percent in June 2016.
Other carriers and their market share in July include Go Air (8.4 percent), AirAsia India (2.2 percent) and Vistara (2.6 percent).
January-July volumes
During the seven-month period, domestic air carriers flew 560.87 lakh passengers, up 23.01 percent from 455.95 lakh passengers carried during the corresponding period last year, according to DGCA data.
Cancellations and passenger complaints
The overall cancellation rate of scheduled domestic airlines declined to 0.70 percent from 0.96 percent in June 2016 while the carriers received 948 complaints, up from 788 in the preceding month.