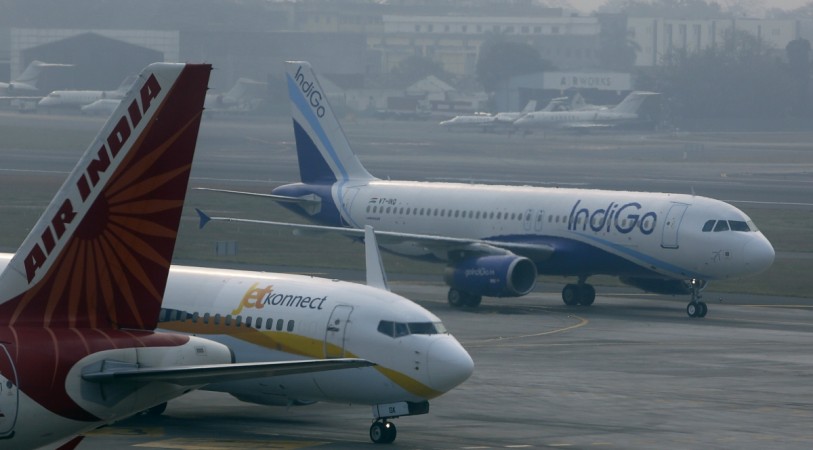 The Indian civil aviation sector continues to fly high, as is evident from yet another month of growth in passenger volumes in June. Domestic air carriers such as IndiGo, Air India, SpiceJet, Jet Airways and Go Air flew 79.75 lakh passengers in June this year, a growth of 20 percent over 66.01 lakh who flew in June 2015.
However, on a sequential basis, the number of passenger flown decreased from 86.69 lakh in May.
The spurt in domestic air traffic comes even as the civil aviation sector is buzzing with relaxed foreign investment norms and a slew of passenger-friendly initiatives taken by the government.
Market share
IndiGo retained its position as the top carrier in terms of market share, which stood at 37.9 percent, slightly lower from 38.5 percent in May. In absolute terms, the carrier flew 30.23 lakh passengers, lower than 33.37 in May.
Jet Airways, SpiceJet and Go Air saw their market share rise marginally in June when compared to the previous month.
Jet Airways witnessed an increase to 16.3 percent, while SpiceJet improved its market share to 12.7 percent. Go Air's share went up to 8.3 percent. State-run carrier Air India saw its share go down to 15.5 percent from 15.6 percent in May.
AirAsia India maintained its market share at 2.2 percent while Vistara increased its share to 2.8 percent, according to civil aviation regulator, DGCA, statistics.
Passenger load factor
SpiceJet topped the passenger load factor (PLF) statictics at 93 percent, followed by AirAsia India at 90.2 percent and Go Air at 84.6 percent. For Air India, the PLF was lower at 82 percent. IndiGo saw its PLF go down sharply to 77.9 percent from 87.2 percent in May.
For the quarter ended June, Indian air carriers flew 245.76 lakh passengers.
For the six-month period ended June, domestic air carriers flew 475.79 lakh passengers, up 22.5 percent from 388.33 lakh they carried in the corresponding period last year.
The number of passenger complaints stood at 788 in June, said the regulator.
AirAsia India and Vistara are two joint ventures in which the Tata Group has stakes.